Top Stories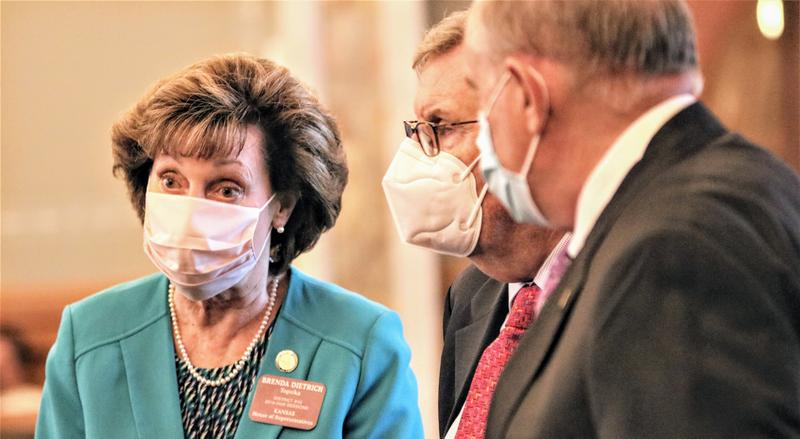 Kansas no longer will impose a statewide phased-in coronavirus reopening plan, Gov. Laura Kelly said Tuesday. In deciding to veto a bill that would have restricted her powers to respond to the coronavirus, she issued a new emergency declaration. "This legislation creates more problems than it solves," Kelly said. She argued it would ultimately delay coronavirus aid from the federal government. "This would only prolong the economic pain of this crisis." Kelly's new order makes her phase-out of...
Read More
Commentary & Podcasts
Peggy Smith is the office administrator for Haysville United Methodist Church, but after being inspired by a message from the church pastor, Peggy has added in a COVID-19 endeavor: making masks.
Read More
Kansas junior college football plays in the big time these days. The Jayhawk Community College Conference made a key change to its player eligibility rules three years ago that drew blue-chip players in from out of state. The level of play shot up almost overnight, transforming at least one team from a perennial doormat to a national contender.
Read More