City Releases Map Outlining Streets Targeted For Repairs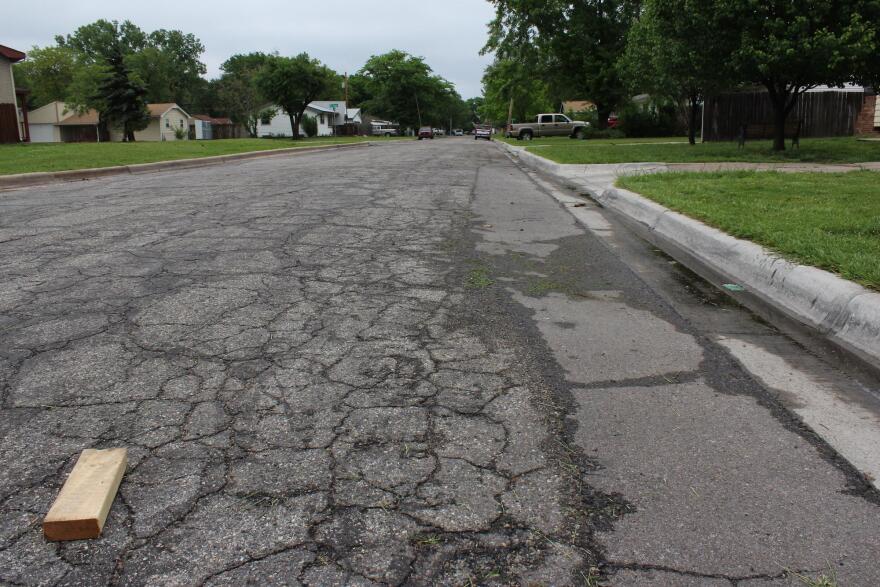 The City of Wichita has released a map and a list of the streets it plans to repair with money from the sale of the downtown Hyatt hotel.
The $10 million will be enough to fix about 41 percent of the city's worst asphalt side streets over the next two years. That's a total of 212 lane miles, located mainly in neighborhoods in established areas of the city.
The streets will receive spot repairs and a curb-to-curb seal coat to improve drivability and appearance.
Director of Public Works Alan King told City Council members last week that his department is targeting streets with no remaining service life.
"We're talking about those streets that are in the worst condition in the city that we would do spot repairs, looking for those areas in the street that have shown structural failure," he said.
The city also plans to purchase a new truck to repair the worst residential concrete streets, and do continued maintenance of all neighborhood streets on a three-year cycle. Those funds will come from the existing Capital Improvement Program budget.
?--
Follow Nadya Faulx on Twitter @NadyaFaulx.
To contact KMUW News or to send in a news tip, reach us at news@kmuw.org.