Wichita Could Use $10M Of Proceeds From Hyatt Sale To Repair City Streets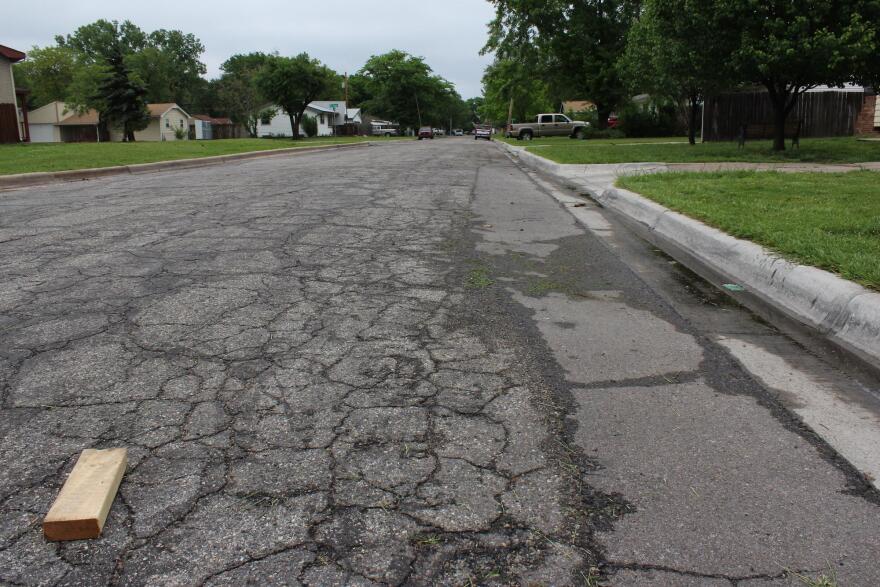 Wichita will use some of the money from the recent sale of the downtown Hyatt Hotel to improve city streets.
Half of the revenue from the $20 million sale will go toward repairing some of Wichita's worst asphalt and concrete streets. Voters rejected a 1 percent sales tax two years ago that would have only generated about $8 million for maintenance over the course of five years.
Mayor Jeff Longwell said at his briefing Thursday that the city is putting more money into neighborhood streets than it's ever had before.
"We will not fix all of them with the Hyatt money, but we're going to hit a big chunk of them," he said.
At a workshop in October, City Manager Bob Layton said focus groups and public input listed street maintenance as something the city could improve.
"We're doing this because obviously this is one of the top priorities that we've heard our residents talk about," he said. "And the one difficulty in our existing plan has been those streets with zero life."
The plan and a map of the streets targeted for improvements will go before the City Council for approval on Tuesday.
--
Follow Nadya Faulx on Twitter @NadyaFaulx.
To contact KMUW News or to send in a news tip, reach us at news@kmuw.org.