Wichita Clinic Blending Care For Mental Health And Physical Health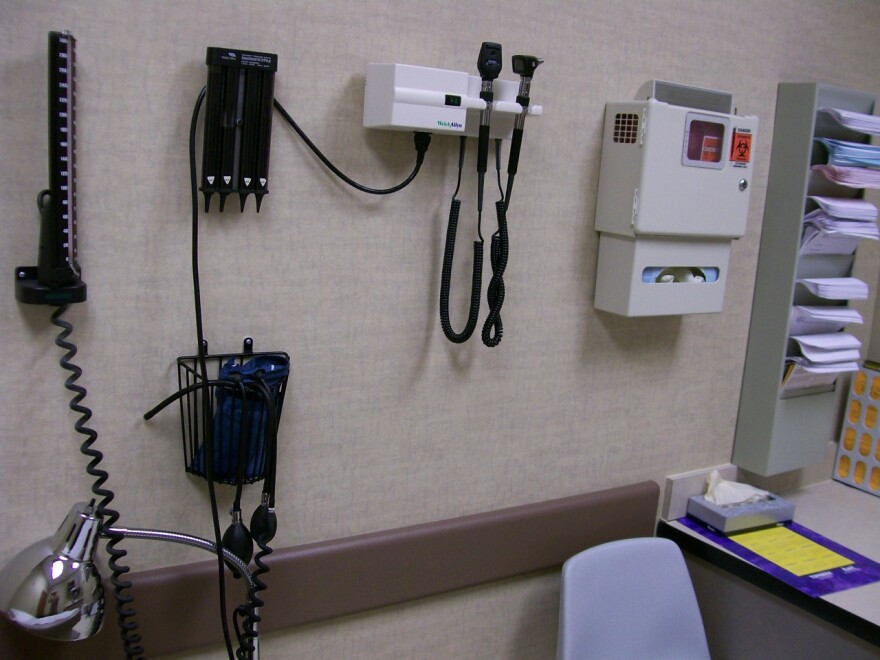 A mental health clinic in Wichita is now offering primary health care for its patients.
GraceMed and Comcare of Sedgwick County are partnering to offer services for mental health and physical health issues at a clinic on North Amidon in Wichita. The goal is to increase access to care and reduce barriers such as stigma, transportation and overall cost of care.
Joan Tammany, Comcare's director of quality and risk management, says the integrated care clinic helps patients get treatment before issues develop or worsen.
"Right now, our behavioral consultant is seeing about a third of the people that come in for a physical health visit. Our goal is to get to capacity with our current staffing and then for GraceMed to add a second physical health provider to increase access further," she says.
It took two years of planning and grants from the Sunflower Foundation to add GraceMed's primary care component to the mental health clinic. Tammany says they chose the Amidon location because it is Comcare's largest psychiatric medication clinic.
"We thought it would be ideal to bridge and cross-pollinate our two medical teams so that the physical health has access to the psychiatry for consultation, and psychiatry has quick access to physical health care should they need it when somebody presents for an appointment," Tammany says.
She says many people with a mental illness often do not have a primary care provider so they might suffer or die prematurely from untreated and preventable illnesses like diabetes, hypertension, complications of chronic smoking, obesity, cardiac disease or asthma.
"By choosing to maximize the expertise of both GraceMed and Comcare collectively, we get the opportunity to get a quicker start," Tammany says.
She says one goal of the integrated care clinic is to reach people who cannot or will not access specialty behavioral health, and intervene before behavioral health and physical health issues develop or worsen.
--
Follow Deborah Shaar on Twitter @deborahshaar.
To contact KMUW News or to send in a news tip, reach us at news@kmuw.org.