Some Polling Site Changes For City Council Primary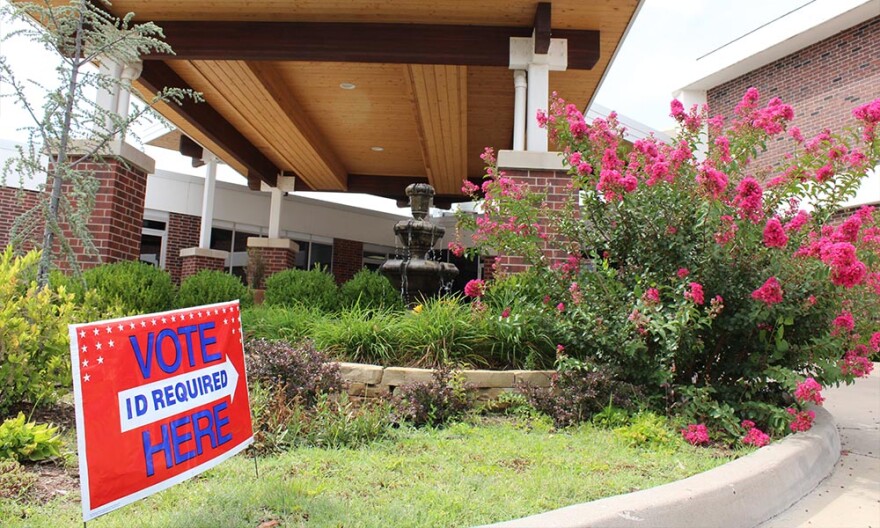 Early voting wraps up at noon on Monday at the Sedgwick County Election office in downtown Wichita. A couple of polling sites have changed for those who plan to vote in Tuesday's primary elections.
Two of the polling sites are different than what they were during the special election in April. Some Wichita residents will be returning to Congregation Emanu-El to vote, and those who voted at the Riverwalk Church of Christ polling place will now be voting at First Church of the Nazarene.
Sedgwick County Chief Deputy Election Commissioner Sandy Gritz says residents were mailed a letter a few weeks ago about the changes.
"[The letter let] them know that they've been moved back to their regular polling site so that they won't be confused when they go to vote on Tuesday," Gritz says. "Anybody who's polling site is different than what it was in April would have received a letter from our office."
The primary is for Wichita City Council District 1, Haysville City Council Ward 4 and Park City Council Ward 3. Polls are open tomorrow from 6 a.m. to 7 p.m.
--
Carla Eckels is assistant news director and the host of Soulsations. Follow her on Twitter @Eckels.
To contact KMUW News or to send in a news tip, reach us at news@kmuw.org.