NPR and KMUW are thoroughly committed to monitoring COVID-19 activity and its potential impact on your lives. We are continually updating kmuw.org with the latest news.
Wichita Riverfest Canceled For First Time In Almost Five Decades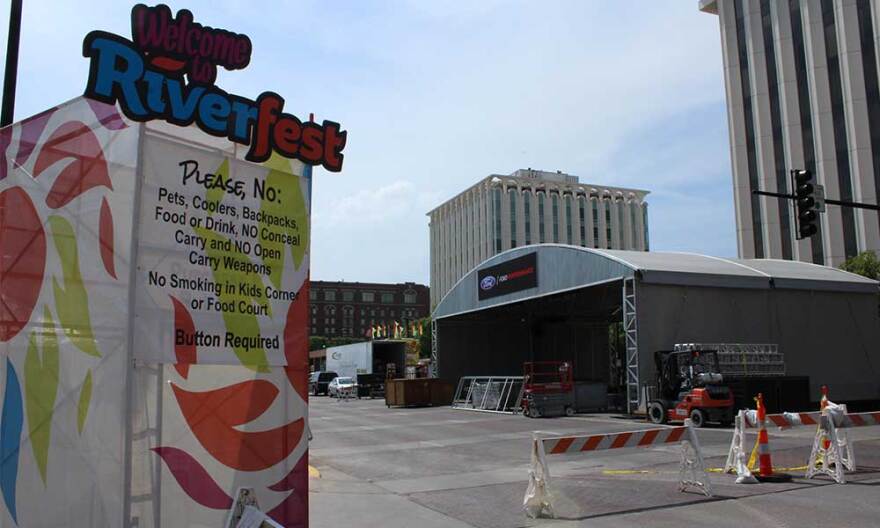 Wichita Festivals announced Tuesday that it is canceling this year's River Festival due to the coronavirus outbreak.
It's the first time in Riverfest's almost 50-year history that the event won't go on as scheduled, said Wichita Festivals president and CEO Ty Tabing.
"There is no question that this is the right thing to do," he said, "but there are lot of tough emotions attached to this decision."
The 2020 Riverfest was scheduled to take place May 29 through June 6. It would have been the 49th annual event.
Tabing said the cancellation is particularly emotional for fans, "some of whom will not be spending the first week of summer at Riverfest for the first time in decades."
Riverfest is one of the biggest community events in Kansas and has attracted hundreds of thousands of attendees to downtown Wichita in recent years. Tabing says last year's Riverfest had an impact of $30 million on the local economy.
A nine-day "virtual Riverfest 2020" will take place on social media starting May 29, featuring "nods to your favorite classic events," Tabing said.
The city is also planning three-day event for later this fall to celebrate the 150th birthday of Wichita and Sedgwick County, announced Wichita City Council member Cindy Claycomb. The event will include the River Run and medallion hunt that typically take place during Riverfest.