Richard Crowson: We Need A Legislature of Shockers!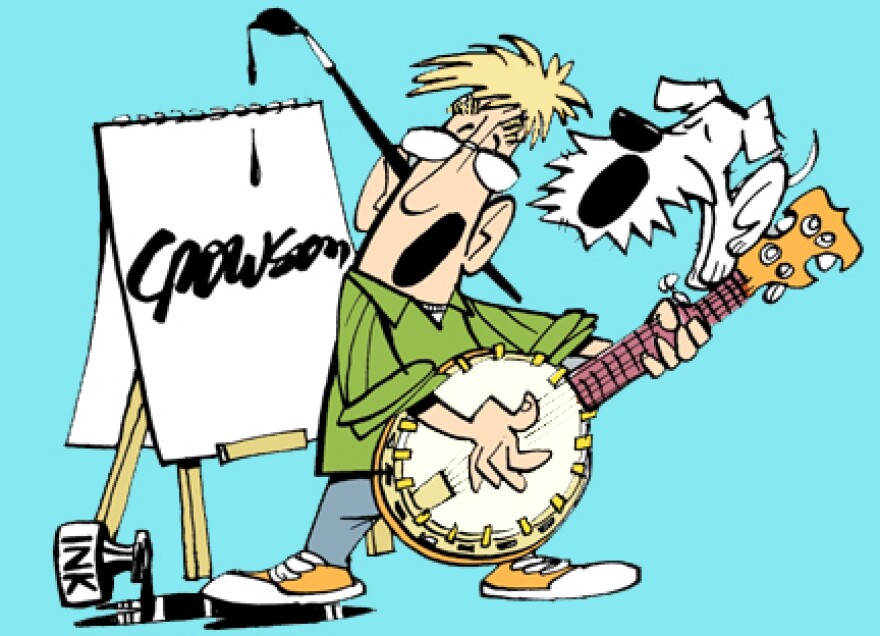 Lucy can't get over us human beings.
Since she is an Airedale Terrier, her perspective is much more objective than any of the people I know. So sometimes on our walks I check with her just to find out precisely how much we humans have lost our bearings.
"So, tell me, Lucy," I asked, "has this legislature struck out as many times as I think it has?"
"Wrong sports metaphor," she replied. "The question is, have they hit any baskets? The answer is no. Nothing but airballs."
Lucy sighed and continued, "What is wrong with you humans? Why do you elect legislators who commit flagrant fouls, don't know the meaning of shooting-- unless firearms are involved-- and do nothing but double dribble from both corners of their mouths?"
I could see Lucy was on a roll, so I just let her continue.
"If you had any sense at all you would elect Coach Gregg Marshall governor, replacing that Brownback dude. Marshall knows how to put a smart team together that uses their brains and plays well. All Brownback does is lecture the referees on the state Supreme Court.
"And legislators? You wanna talk legislators? Get some players in the legislature like VanVleet, Cotton and Baker. Get Early and Carter in there and let's have a legislative team that sets records for wins instead of losses. We need a legislature full of Shockers, not slackers. Imagine if our statehouse brought us as much pride as our Roundhouse!"
At this point, Lucy punctuated her remarks by quickly sniffing out the right patch of ground and doing what dogs do to express their disdain.
I considered for a few moments how nice it would truly be if we elected representatives who gave us pride instead of embarrassment.
Maybe it's time to vote angry.