Richard Crowson: The Excitement of Shocker... Daffodils?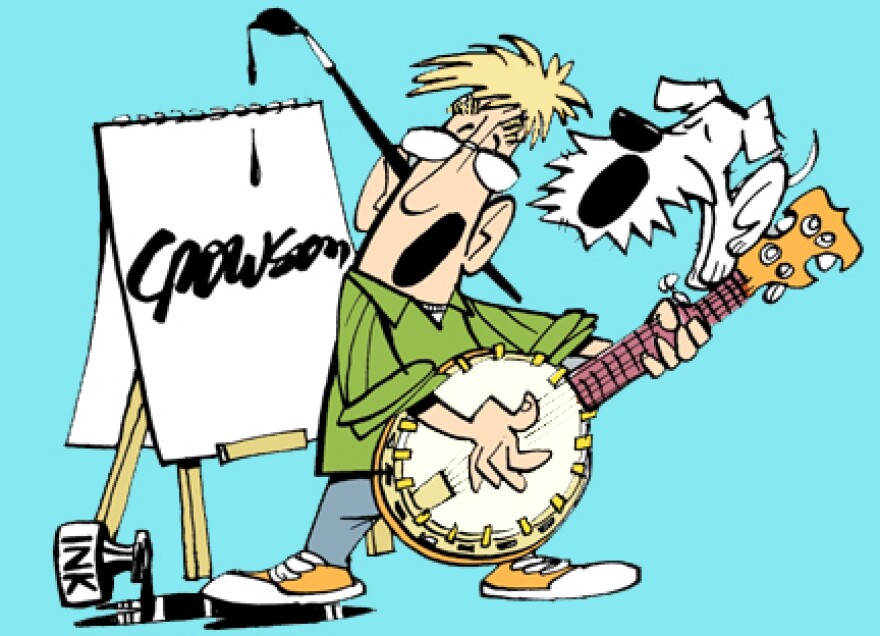 The dull, grey days of January are at hand.
To me, January feels like the Monday of the year. October through December are the weekend months. But now it's back to work. Back to day-to-day drudgery. Now the weekend is over.
But, wait! What's that over there? Peeking through the brown and grey is yellow-gold! Here once again to lift spirits and warm souls during the cold and damp time of year, like the first daring daffodils in a dull, dreary landscape, come the Wichita State Shockers! 18 and 0! And the Shocker women's team just won their 11th straight game!
Hey, I know it's not the sort of metaphor a sports writer would use – comparing basketball teams to lovely, blooming, yellow daffodils, but I'm no sports writer. To heck with macho wordsmithing. I see Shocker gold in the midst of my January doldrums and I think of William Wordsworth.
You will recall that poet Wordsworth was "wandering lonely as a cloud," when all at once he saw a crowd (no mention of whether he was in the Roundhouse at the time), "a host of golden daffodils." It's as if Coaches Greg Marshall and Jody Adams just handed the City of Wichita a great big bouquet of bright, Shocker gold daffodils. Very tall daffodils.
Next time I'm there on the couch watching another Shocker victory, I'll try to remember these lines from Wordsworth:
For oft, when on my couch I lie/In vacant or in pensive mood
They flash upon that inward eye/Which is the bliss of solitude
And then my heart with pleasure fills/And dances with the daffodils.
Let's all go out and dance winter away with Fred VanVleet and Ron Baker, shall we?