Poll: Most Kansas Voters Support Fixing Brownback Tax Plan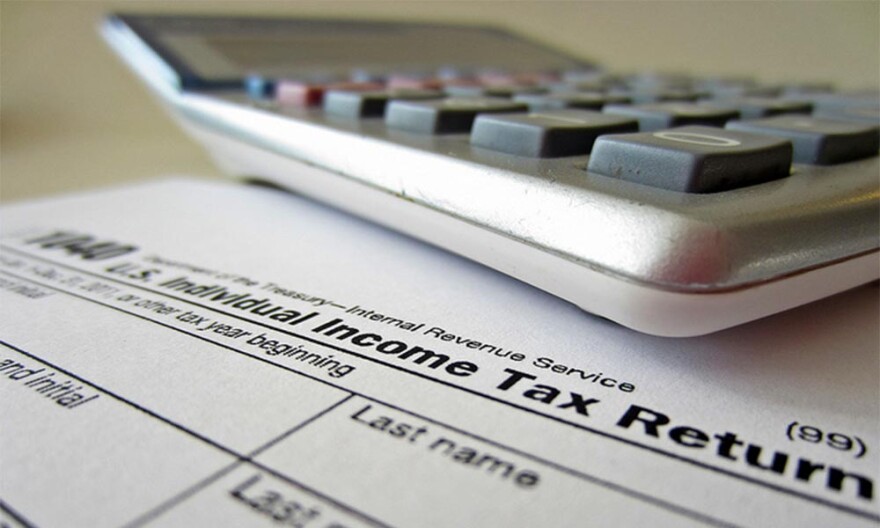 A recent poll of voters in Kansas shows wide support for repealing Gov. Sam Brownback's 2012 tax plan.
The nonpartisan Kansas Center for Economic Growth found that roughly 67 percent of the voters surveyed disapprove of Brownback's tax cut package -- which cut income taxes and removed taxes on many businesses. Approximately 7 in 10 voters who responded said the tax plan has hurt the state's economy and the middle class.
Brownback approved sweeping tax laws several years ago in an effort, he said, to boost business in the state. He recently vetoed a bill that would have raised income tax rates, repealed the business tax exemption and reinstated a third income tax bracket. Of the respondents to the survey, 64 percent favored legislators' efforts to pass the bill, while 27 percent opposed it.
The poll also found that more than 80 percent of respondents are somewhat concerned or very concerned that the state isn't investing enough in public education.
The findings are from a March telephone survey of 700 Kansas voters. The margin of error is +/- 4 percent.
--
Follow Nadya Faulx on Twitter @NadyaFaulx.
To contact KMUW News or to send in a news tip, reach us at news@kmuw.org.