Women In World Music Feature + African Women, New Euro Folk, Miriam Makeba & New Releases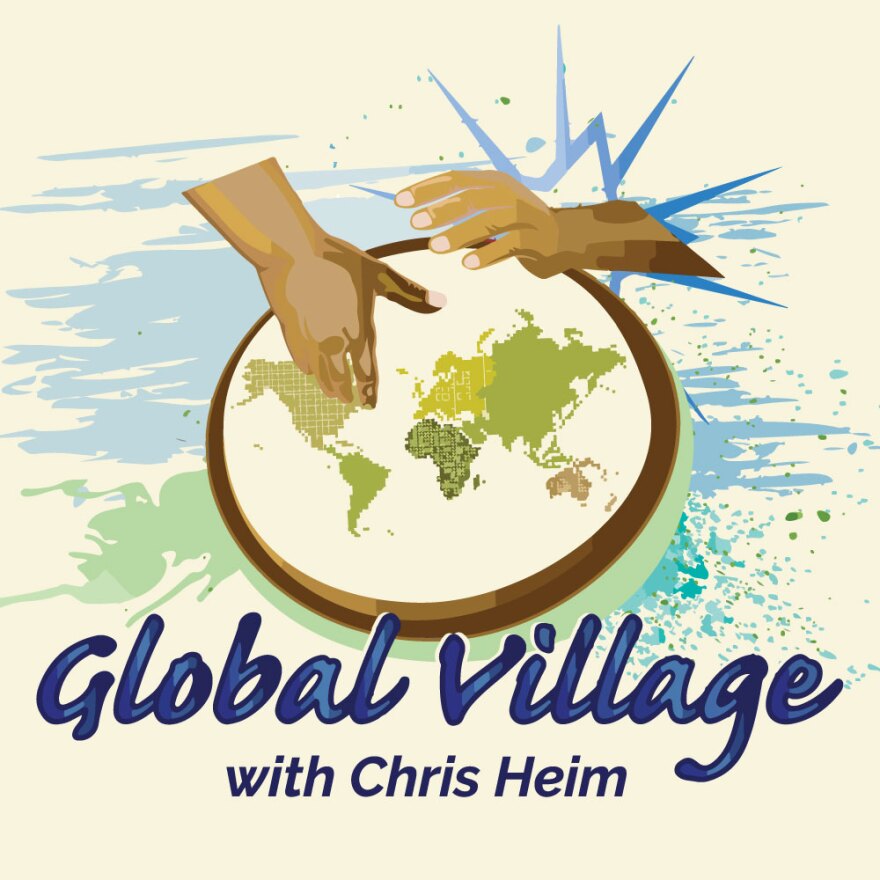 Monday, March 1
Global Village remembers salsa legend Johnny Pacheco (here with the Fania All Stars) and pioneering Jamaican toaster U Roy (with one of his early classics this time). The March Women's History Month feature begins with new music from Cape Verdean rising star Elida Almeida. And we note several world birthdays this time including singer and activist Harry Belafonte, roots reggae great Burning Spear, Brazilian bassist Nilson Matta, Cuban composer Leo Brouwer, and world chamber jazz guitarist Ralph Towner.
Tuesday, March 2
In conjunction with the Women's History Month feature, Global Village devotes this program to women of Africa, including South African artists Miriam Makeba, the Dark City Sisters and Lorraine Klaasen (in a tribute to Makeba); Mali's Oumou Sangare and Rokia Traore, along with a track from Les Amazones d'Afrique featuring two singers from Mali; Benin's Angelique Kidjo; Liberian singer Sia Tolno; and a rare female group from Nigeria, the Lijadu Sisters.
Wednesday, March 3
Global Village highlights some new New Euro Folk this time, including several women artists for the March Women's History Month feature - including fado star Mariza, singer-songwriter Lula Pena, and Italian singer Maria Mazzotta with Albanian cellist Redi Hasa. Plus Portuguese Guitar player Custodio Castelo, concertina quartet Danças Ocultas, Italian neo-folk group Canzoniere Grecanico Salentino, Spanish guitarist Pipo Romero, and the Breton group 'Ndiaz.
Thursday, March 4
In conjunction with the March Women's History Month feature, Global Village marks the birthday of South African great Miriam Makeba, highlights music from Norwegian folklorist Agnes Buen Garnas (with world chamber jazz saxophonist Jan Garbarek, also born on this date), the 'Queen of Salsa' Celia Cruz (with Johnny Pacheco), and new music from Canadian-Malian artist Djely Tapa, the Star Feminine Band from Benin, and the singer Malika (from the new Zanzibara Volume 10 compilation of modern taraab music).
Friday, March 5
It's New Month/New Music time in the Global Village. Each month, Global Village devotes an entire show to the best of recently released and forthcoming world music albums. Among the highlights this time:
A fresh take on Neapolitan music from LaLaLa Napoli
The fifth album from South African vocal group Afrika Mamas
South Pacific island sounds from the South Pasifika Sound Project
A different approach to traditional Japanese music from guitarist Yukihiro Atsumi
The return of Malian guitarist Anansy Cisse
And a new double album from Afrobeat star Femi Kuti and his son Made Kuti