KMUW's Best Music of 2015
Music hosts JeddBeaudoin, Chris Heim, Carla Eckels and Bill Pearce run down the best in music for 2015 - including selections for world, rock, local music, jazz, R&B, gospel, blues, rockumentaries and books about music.
Join KMUW's music hosts throughout January on Global Village, Strange Currency, Night Train, Crossroads, Soulsations and Straight No Chaser for a month-long feature of the Best of 2015. See individual show pages for more information on upcoming shows and to listen to past shows through the streaming archive.
Along with show favorites, some of our music hosts were invited to be voting members for several critics polls this year. Chris Heim was a voting member for the Transglobal World Music Chart Best of 2015, the fRoots Critics Poll, and the NPR Jazz Critics Poll; and Jedd Beaudoin was invited to vote in several categories for the end-of-year "Best of" lists at Pop Matters and Nashville Scene's 2015 "Best of" Poll.
Enjoy.
Join us weeknights at 7 p.m. for a musical adventure with Global Village. Host Chris Heim presents a wide range of world music along with artists and songs that have world influences, and everything from classic recordings to the best in new releases.
Global Village: Best of 2015
Anouar Brahem - Souvenance (ECM)
Bixiga 70 - III (Glitterbeat)
Forro in the Dark - Forro Zinho (Tzadik)
Titi Robin - Taziri (World Village)
Various artists - Amplificador: Novissima Musica Brasileira (Far Out)
See the rest of the list: Global Village - Best of 2015.
And see, also, Chris Heim's Best Music Books of 2015.
Strange Currency--hosted by Jedd Beaudoin--airs six nights a week from 8:00 to 10:00 p.m. on KMUW, bringing you new releases, old favorites and forgotten classics.
In addition to his overall "Best of 2015" list, Jedd offers several "best of" categories this year, including best indies, reissues, music films and DVDs, and local regional releases.
Strange Currency: Best of 2015
Something More Than Free — Jason Isbell
High on Tulsa Heat — John Moreland
Turnpike Troubadours — Turnpike Troubadours
All Across This Land — Blitzen Trapper
The Deepest Lake — Dengue Fever
Best Indie:

Reeves Gabrels and His Imaginary Friends — Reeves Gabrels and His Imaginary Friends
Half Past, Present Pending — Mike Coykendall
Faithful and Tall — Angela Parrish
Stop Time — Jon Regen
Yeah Okay, I Know — Christian Lee Hutson
Best Reissue:

My Old New Records — Slim Dunlap
Trace — Son Volt
Complete Matrix Tapes — Velvet Underground
Loaded — Velvet Underground
Chicken Heads — Bobby Rush
Best Music Films and DVDs:

Jaco: The Film
Don't Think I've Forgotten
The Wrecking Crew
Heaven Adores You
The Decline of Western Civilization (boxed set)
Best Local Regional Releases:

Trading A Dream--The Travel Guide
Everything Is Subliminal--The World Palestine
Let's See Star B--The World Palestine
Divorce Corpse--Divorce Corpse
The Magic World--The Wonder Revolution
See the rest of these lists here.
See also Jedd's list for Best Music Books of 2015.
Crossroads is KMUW's contemporary blues and soul show. It airs Fridays at 10:00 p.m. and Sundays at 7:00 p.m. Hosted by Chris Heim, the program highlights blues, R&B and soul from the post-war era to the present, from classic recordings to new releases, and from mainstream sounds to a diverse and wide-ranging collection of artists and recordings with roots in the blues and branches in nearly every other musical genre.
Crossroads: Best of 2015
Various Artists - Muddy Waters 100 (Raisin' Music)
Shemekia Copeland - Outskirts of Love (Alligator)
Tommy Castro & the Pain Killers - Method to My Madness (Alligator)
Slam Allen - Feel These Blues (American Showplace Music)
Dave & Phil Alvin - Lost Time (Yep Roc)
See the rest of the list: Crossroads - Best of 2015.
Monday through Thursday nights, it's the best in jazz on Night Train, hosted by KMUW's Chris Heim. From classic artists and recordings to today's emerging artists and most intriguing new releases - along with specials, in-depth features, jazz concert highlights and more - Night Train will take you to the best of "America's classical music."
Night Train: Best of 2015
Maria Schneider Orchestra - The Thompson Fields (ArtistShare)
Charlie Haden/Gonzalo Rubalcaba - Tokyo Adagio (Impulse)
Jose James - Yesterday I Had the Blues: The Music of Billie Holiday (Blue Note)
Harold Mabern - Afro Blue (Smoke Sessions)
Jacky Terrasson - Take This (Impulse)
See the rest of the list: Night Train - Best of 2015.
On Sunday nights, Straight No Chaser features mostly instrumental jazz, from early music to recent recordings.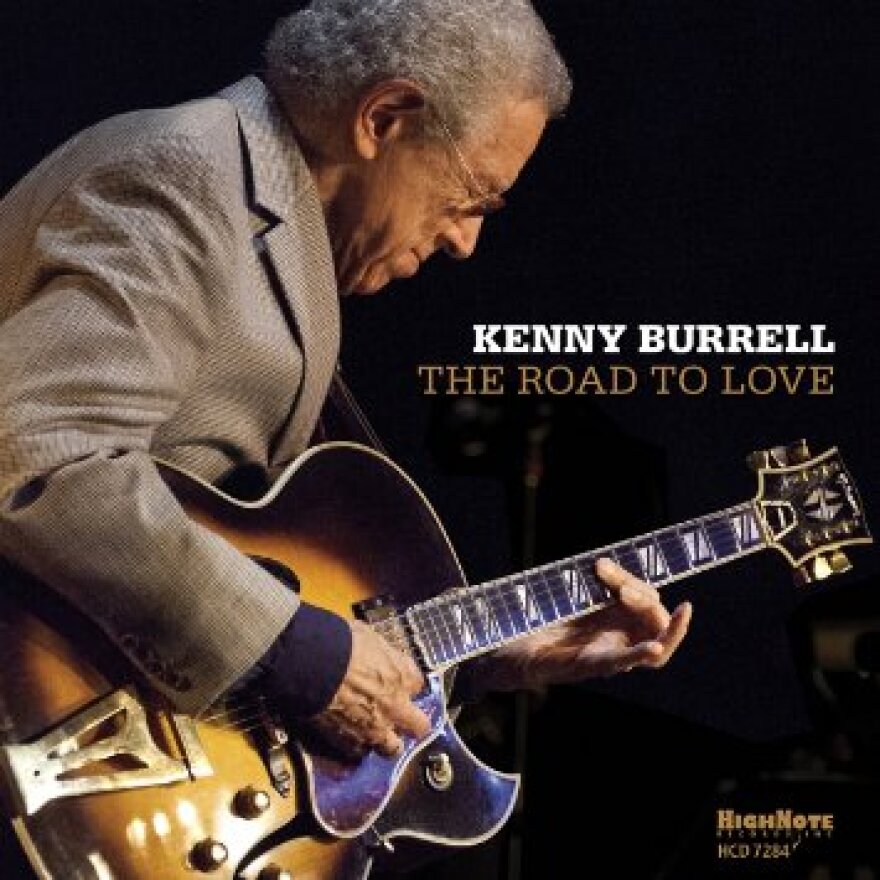 Straight No Chaser: Best of 2015.
Kenny Burrell - The Road To Love (HighNote)
George Cables - In Good Company (HighNote)
Joey deFrancesco - Trip Mode (HighNote)
Mike LeDonne - Awwright! (Savant)
Terrell Stafford - Brotherlee Love (Capri)
See the rest of the list: Straight No Chaser - Best of 2015.
Soulsations takes listeners on an engaging musical journey of R&B and Gospel music. Join Carla Eckels Sunday evenings for an hour of pure musical enjoyment.
Best of 2015: Coming soon.