Where And When You Can Vote In The April Election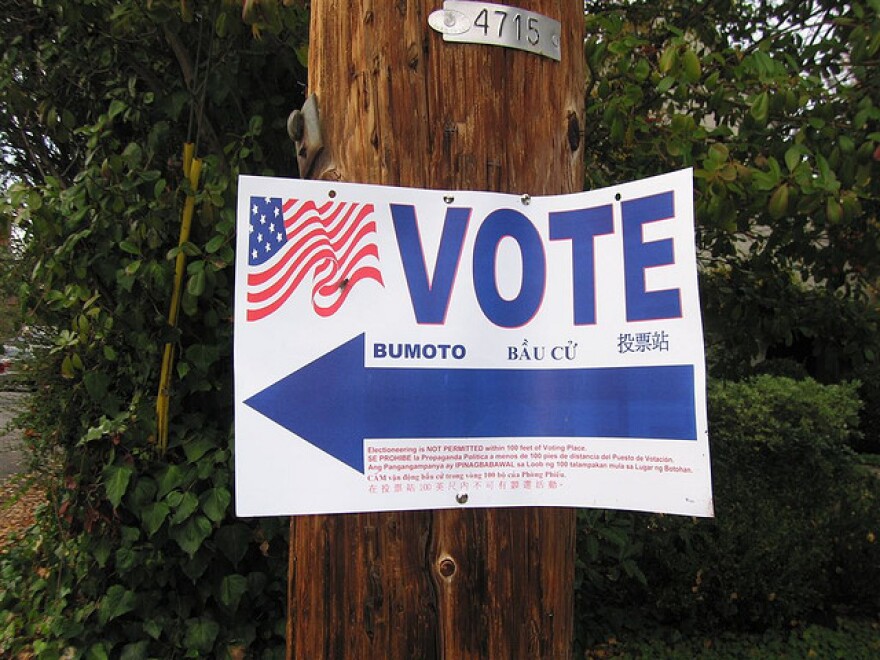 Spring elections are drawing near and starting Wednesday the Sedgwick County Elections office will mail out advance voting applications.
Election Commissioner Tabitha Lehman says the ballots will go out through March 29, the Friday before the election.
"We just ask when you fill out that application to be sure that you read the instructions and complete it so we don't have a delay in getting your ballot out to you," she says.
Advance voting in person starts March 20 at the Sedgwick County Election office inside the historic courthouse in downtown Wichita. The courthouse will be open for early voting until noon on April 1.
Advance voting is available March 28 and 29, 12 pm to 7 pm and March 30, 9 am to 4 pm at the following locations:
Bel Aire City Building, 7651 E Central Park, Bel Aire
Center for Health and Wellness, 2707 E 21st St N
Church of the Holy Spirit, 18218 W Hwy 54, Goddard
First United Methodist Church, 560 N Park, Valley Center
Haysville Activity Center, 7106 S Broadway
Independent Living Resource Center, 3033 W 2nd St N
Machinists Building, 3830 S Meridian Ave
Reformation Lutheran Church Parish Hall, 7601 E 13th St N
Sedgwick Co Zoo Cargill Learning Center, 5555 Zoo Blvd
Sharon Baptist Church, 2221 S Oliver
Westlink Church of Christ, 10025 W Central Ave
Woodlawn United Methodist Church, 431 S Woodlawn Blvd, Derby,
April 2 is general election day. The polls will be open 6 am to 7 pm. If you are going to vote on election day, you can find your polling place at sedgwickcounty.org/elections.
Voter turnout for the February 26 primary in Sedgwick County was 4.7 percent due to record snowfall.
During the Spring general election 2011, voter turn out was less than 13 percent and in 2009 less than 10 percent.