US Senate Passes GMO Label Law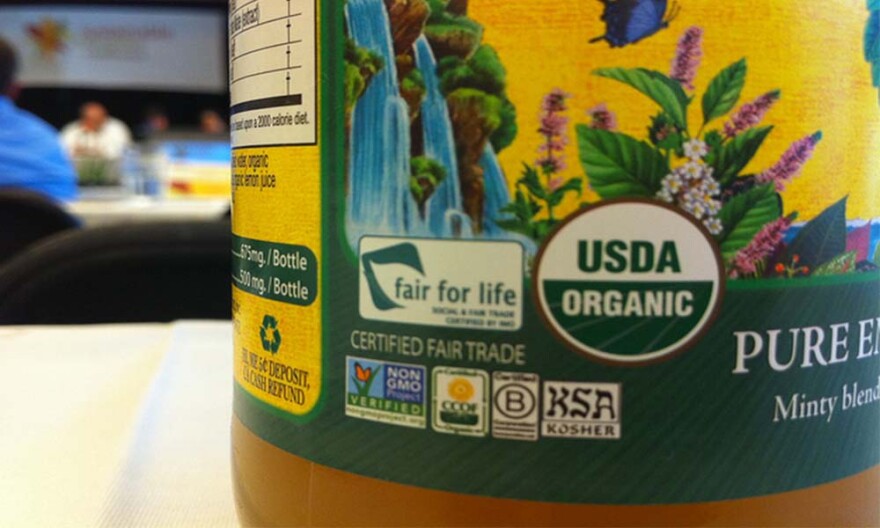 Late last night, the U.S. Senate agreed to a bill that sets a standard for labels on genetically-modified food. But as Harvest Public Media's Peggy Lowe reports, it's still a food fight.
Both sides of this fight agree that there should be labels. That's because the overwhelming majority of consumers say they want to know if there are GMO's in their food. The trouble is, the bill passed last night would override a tough law that requires mandatory labeling of GMO foods that went into effect last Friday in Vermont. That state's senator, Bernie Sanders, argued that his state has already set the standard.
"Many major food companies are already complying with Vermont's law," Sanders says. "Pick up a package of M&M's and there it is, right now, on the label, there it is five words, 'naturally processed with genetic engineering.'"
The bill that passed the Senate isn't as stringent as Vermont's. Food companies can place wording on a food package, use a QR code, or offer a phone number for those wanting more information.