Moody's: Outlook Still Negative For Kansas Appropriation Bonds
The ratings agency Moody's is again giving a negative outlook to Kansas' ability to pay back millions in debt.
A new report looks at more than $49 million in revenue bonds issued by the Kansas Development Finance Authority. The agency handles bonds for state-approved projects, such as the construction of new office buildings, or the restoration of the state Capitol.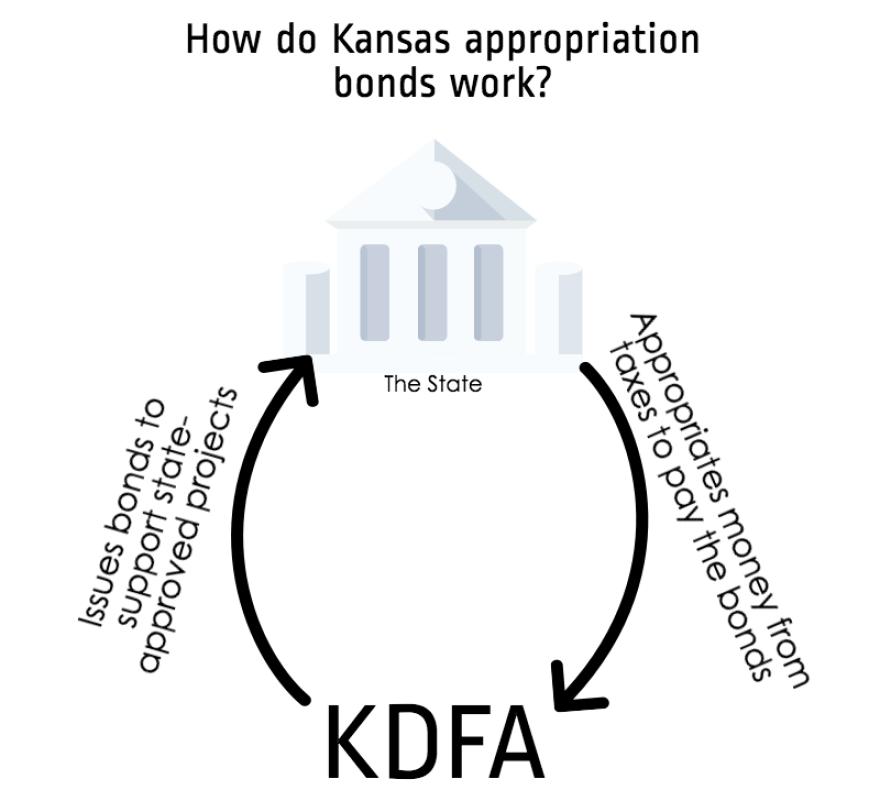 Repaying the bonds is contingent on the Legislature setting aside the funds each year, but lawmakers aren't required to pay the debt yearly.
Moody's explained the Aa3 rating by pointing out Kansas' ongoing budget difficulties and its underfunded public pension system. The rating hasn't changed from a different report from Moody's earlier this year on the same topic. An AA rating--with AA3 being the lowest in the tier--is still considered high quality and low risk.
The service says Kansas can improve its outlook by finding more sustainable revenue sources or cutting state spending.
--
Follow Nadya Faulx on Twitter @NadyaFaulx.
To contact KMUW News or to send in a news tip, reach us at news@kmuw.org.