Wichita Police Tentatively Identify Child's Body Found In Home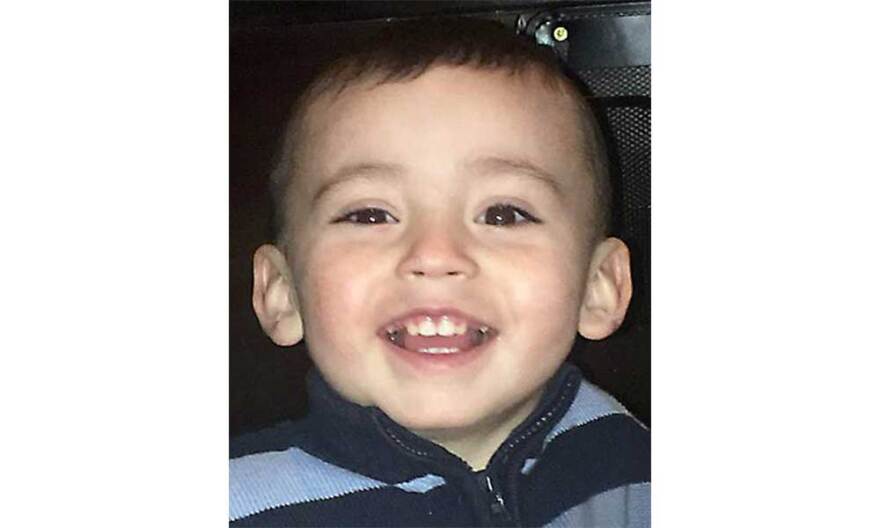 Wichita Police say a three-year-old boy missing since July is likely the small child that was found encased in cement at a Wichita home over the weekend.
Police say Evan Brewer was last seen with his mother, Miranda Miller, on July 6.
Lt. Jeff Gilmore says investigators discovered the child's body on Saturday at a house Miller and a man were renting.
"The property owner was cleaning out his rental property and he alerted police to a suspicious concrete structure that he located inside the residence, and there was an odor emitted from this structure," Gilmore said during a media briefing on Tuesday.
He said they're waiting for the results of DNA tests to confirm the child's identity.
Former Wichita Mayor and Gubernatorial Candidate Carl Brewer issued a statement Tuesday confirming that Evan Brewer was his grandson.
"We are devastated by the death of our sweet and loving grandson, Evan. We cannot begin to make sense of this tragedy but are thankful the suspects are in custody. We request prayers and privacy for our family during this difficult time and while the police continue their investigation," Brewer said.
Miller was arrested a week earlier on child custody charges. Gilmore says the boy's father had contacted the Department for Children and Families back in March, and a protection from abuse order was issued in July.
Police say they were unable to locate Miller and the child to serve the protection from abuse order in July because she had left the state. Investigators later discovered that Miller knew about the order and said she was actively elluding police.
Police arrested Miller on August 30 when she returned to the home on south Vine Street with Stephen Bodine. Bodine was arrested at the same time for aggravated assault and child custody related charges. Both are in the Sedgwick County Jail. Police say they are still looking into the details surrounding the child's death.
"Child deaths are always difficult cases," Gilmore said. "The circumstances surrounding this particular case have been difficult for the family, first responders and the community.
--
Follow Deborah Shaar on Twitter @deborahshaar

To contact KMUW News or to send in a news tip, reach us at news@kmuw.org.