Wine-Making Was A Hobby. Now She Runs Wichita's First 'Urban Winery'
Walking into Jenny Dawn Cellars, one of the first things you'll see is a small, worn wooden fruit press, about three feet tall, topped with a metal hand crank.
It's the press Jennifer McDonald used when she first started making wine at home about five years ago.
"I got it off of Craigslist. There was family here in Kansas," she said. "I had to drive an hour or so to grab it. Their family came over from Italy in the 1920s and they used to make wine out of that."
These days, McDonald makes her wine on a much larger, and more high-tech, scale, in massive, stainless steel vats lining the back wall of Jenny Dawn Cellars.
McDonald opened the venue at the far end of Union Station in downtown Wichita in November. The 40-person space – double when the patio's open – is accented in different shades of grey and purple, chosen by McDonald herself.
"Purple's the color of royalty, I'm a K-State alum, and purple's the color of grapes," she said. "So it seemed to be a fitting color for us to build our brand around."
McDonald didn't set off intending to start a business. For her, winemaking was a hobby outside of her 12-year career in human resources. She jokes: "On a good day of HR I'd have one glass of wine. On a bad day I'd have two glasses."
She found she had a good palate for wine. That led her to study it.
"And then economically I thought, 'I'm spending a lot of money on wine. I wonder if I can make wine for less than what I'm paying on a retail store shelf,'" she said. "And I could."
Starting with home kits, she began making her own wine using store-bought fruit, eventually graduating to higher-end juices from California.
It wasn't until her wines started winning awards from the Kansas Grape Growers and Winemakers Association that McDonald considered turning her home hobby into a full-fledged business. She went back to school to get her masters degree in agribusiness, studying what wine drinkers like, and how much they're willing to pay.
But, she says, it wasn't a straight line from home kits to opening her own winery.
"I realized it would be a huge leap to be a home winemaker and then open a really nice venue," she said. "So I had to have this intermediate step, which was going out to Napa and getting experience with this equipment and working with some phenomenal winemakers.
"I did that for two years, and then I was ready to have a venue."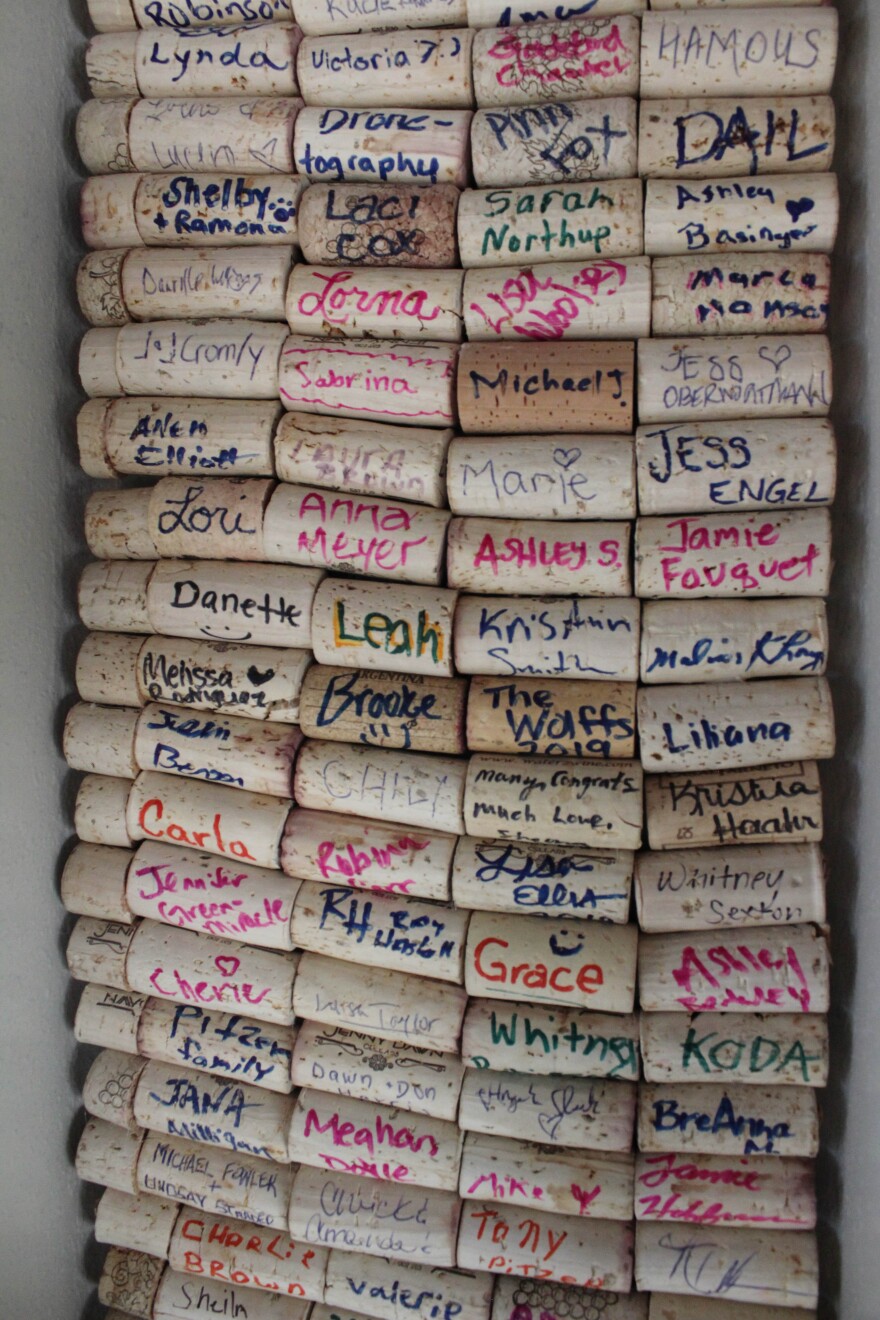 Jenny Dawn Wines — McDonald's middle name is Dawn — has been sold in stores around Kansas for about three years. Now, McDonald produces the wine on-site: Fruit is crushed on a pad outside, then ferments and ages in 270-gallon tanks visible inside the winery.
McDonald's latest wines are made with Kansas-grown fruit. While Kansas isn't the first stat that comes to mind when it comes to wineries, the state has a growing industry, with dozens of wineries across the state.
One of McDonald's next goals, though, is to grow her own fruit.
Jenny Dawn Cellars is an "urban winery," and McDonald recently planted a small, organic orchard near 14th and Estelle in northeast Wichita. She hopes it'll inspire other people of color to consider a career in agriculture.
"When I was at K-State I was one of very few. I was the only African American woman in my program at the time, and so [I'm] just trying to set an example for other people of color to say, 'Hey, agriculture is a cool career to go into and these are all the things you can do with that degree.'
"Hopefully, the goal is I'm opening doors for others to follow through."