At Play: Tru Holidays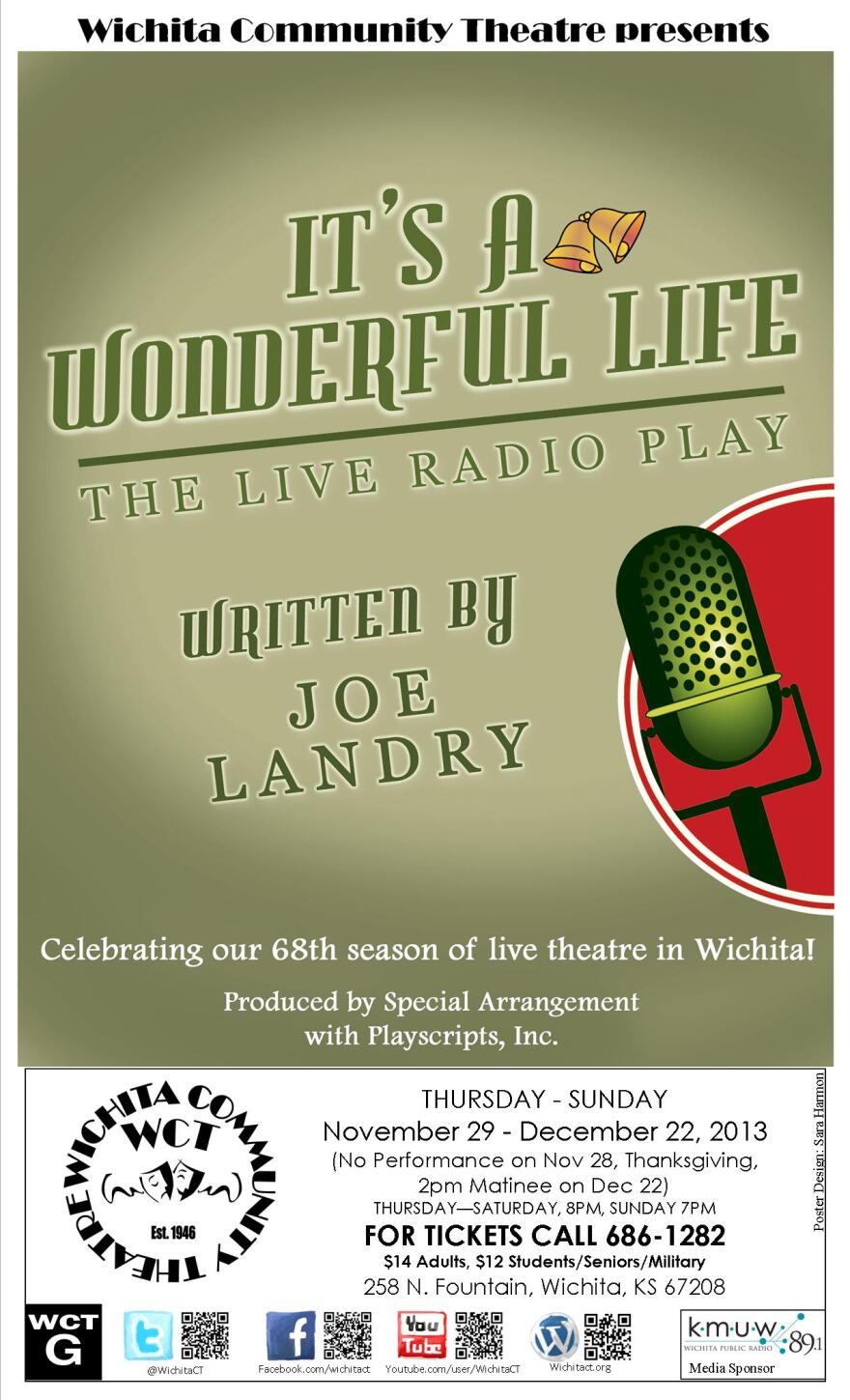 Now through December 22 you can catch Irving Berlin's White Christmas at the Crown Uptown. This musical tells the story of two showbiz friends putting on a show in a picturesque Vermont inn, and finding their perfect mates in the bargain. The show features memorable songs such as "Count Your Blessings Instead of Sheep," "Happy Holiday," "Sisters," "Blue Skies," and the title tune.
Wichita Community Theatre presents Joe Landry's It's A Wonderful Life: A Live Radio Play now until December 22. Inspired by the classic film, this production is performed as a 1940s live radio broadcast in front of a studio audience. A small group of actors perform the voices of all the characters in the radio play as well as produce the sound effects.
The Forum Theatre presents A Christmas Carol. Witness the haunting story of Ebenezer Scrooge's redemption as he is visited by the Ghosts of Christmas Past, Present and Future. Starring Shaun Michael Morse as Scrooge and Karla Burns as The Ghost of Christmas Present. This production closes December 22.
You can catch Tru December 13-15 at the Hughes Metropolitan Complex. This is a one man show starring WSU Theatre graduate Tom Frye as literary giant Truman Capote. This funny and poignant production explores the life and times of Truman Capote through his own words just before Christmas 1975. Frye revives the role originally directed by the author Jay Presson Allen.