Global Village at Savannah, Armando Peraza, E.T. Mensah, Haiti-Miami & June New Releases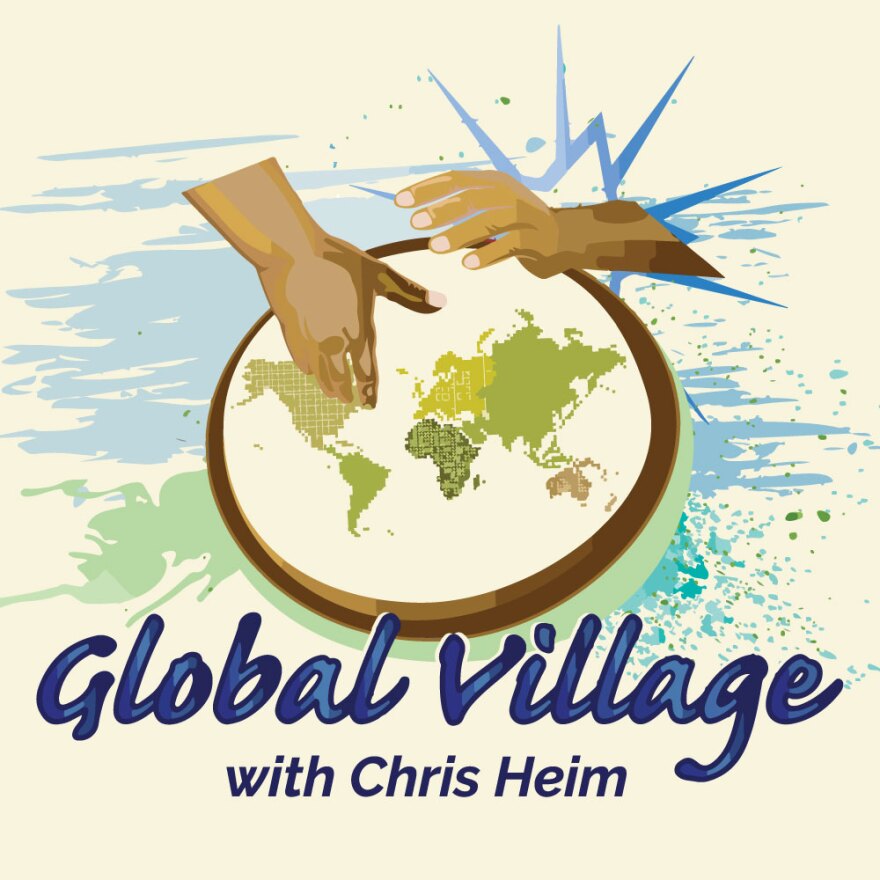 Monday May 29
SPECIAL: The final Monday of every month, we present our award-winning monthly concert series showcasing live performances from top world music artists and groups. This month we head to the Savannah Music Festival and, in conjunction with our May Haiti feature, it's music from Lakou Mizik. The multi-generational group features both veterans and rising stars, and is rooted in classic Haitian rara, roots and compas music, while adding contemporary influences, and inventive and eclectic collaborations in their work.
Tuesday May 30
This time in the Global Village we mark the birthday of legendary Latin jazz and Latin rock percussionist Armando Peraza. We'll hear one of his earliest recordings with hep cat Slim Gaillard, along with work he did with Mongo Santamaria, Cal Tjader, Alice Coltrane, Santana (where he was a key part of the band for over two decades), and from the only album he did under his own name.
Wednesday May 31
Global Village celebrates the birthday of the 'King of Highlife,' E.T. Mensah. We'll hear some classics and rarities that established him as one of the giants of African music and helped make highlife a popular style well beyond the borders of Ghana. We'll also hear some contemporary music from Ghana from Kyekyeku, more music from Haiti for the May feature (compas pioneer Webert Sicot and contemporary band RAM), and recent releases featuring music from Nigeria's Alhaji Waziri Oshomah, Kurdish soul group – the Meral Polat Trio, and a compilation of Afro-Cuban bands.
Thursday June 1
Global Village extends the May feature one more day for a trip to highlight Haitian bands who call Miami home. We'll hear music from Zenglen, the Magnum Band, T-Vice and Nu Look. We also kick off the June North Africa feature with Egyptian percussionist Hossam Ramzy. There's also new music from Malian legend Ali Farka Toure and we dip into the recent tribute album his son, Vieux Farka Toure, did with Texas trio Khruangbin. And last, but certainly not least, we've got a classic from the Crescent City's Meters.
Friday June 2
It's New Month/New Music time in the Global Village. Each month, Global Village devotes an entire show to the best of recently released and forthcoming world music albums. Among the highlights this time:
Lots of string things – including kora player Seckou Keita with the BBC Concert Orchestra, cellist Matthieu Saglio, Hijaz + Strings, and bouzouki player Dimitris Papageorgiou
New music from Italy from accordion master and neo-folk pioneer Riccardo Tesi, and singer and ethnographer Hiram Salsano
An impressive debut from Malawian singer and songwriter Keturah
Groundation revisits and reimagines its most popular album with the help of French producer Bran Damage
And the Easy Star All-Stars redo Bowie with Ziggy Stardub