Global Village at Savannah, Día de Andalucía and March new releases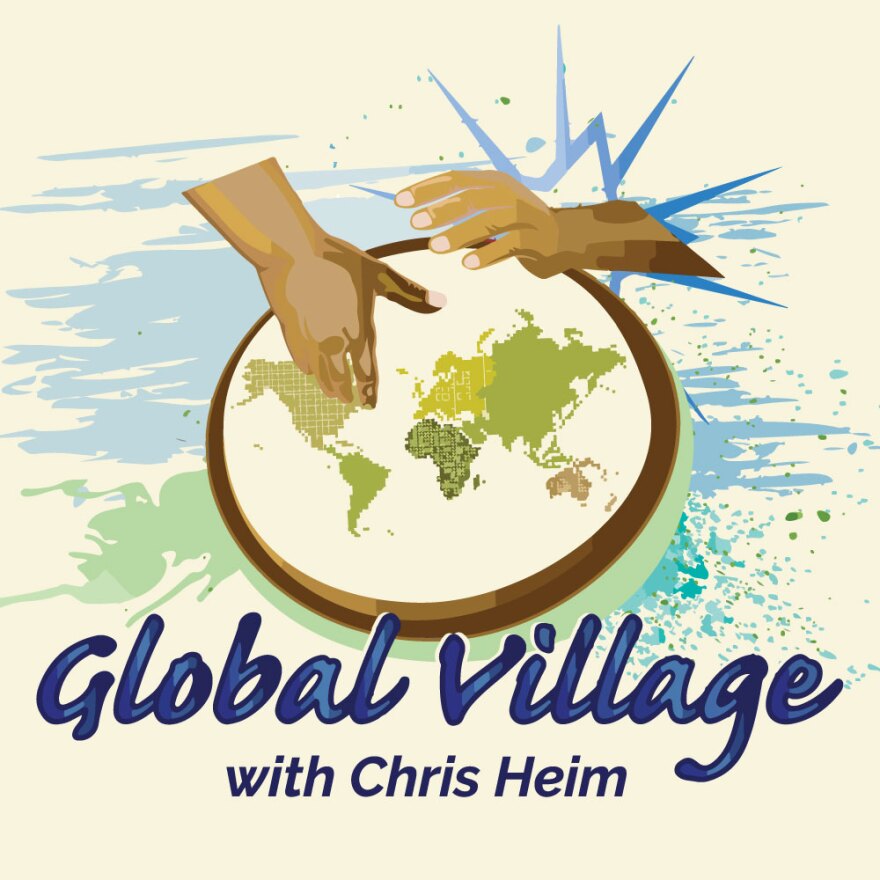 Monday, February 27
The final Monday of every month, we present our award-winning monthly concert series showcasing live performances from top world music artists and groups. This month we head to the Savannah Music Festival and, in conjunction with our Mardi Gras Month feature, we feature acclaimed Crescent City pianist Jon Cleary. The British-born artist has made New Orleans his home since the '80s, steeping himself in the music of city and emerging as one of its finest exponents. In this performance at the Savannah Music Festival, he presents a master class in the rich and distinctive legacy of New Orleans piano.
Tuesday, February 28
Global Village celebrates Día de Andalucía, marking the date in 1980 when Andalucía became an autonomous community in Spain. We'll celebrate by sharing music from there and from Andalusian musicians. We'll hear music from acclaimed classical guitarist Segovia - one of the first artists given the "Favorite Son of Andalucía" award, new-flamenco guitarists Paco de Lucía and Vicente Amigo, folk group La Jambre, the meeting of jazz and flamenco with pianist Chano Domínguez, and of Cuban pianist Bebo Valdés with acclaimed flamenco singer El Cigala, and both Radio Tarifa and Javier Ruibal who brought together music of southern Spain and northern Africa.
Wednesday, March 1
Global Village marks several birthdays – guitarist and composer Ralph Towner (with Oregon, the world chamber jazz ensemble he co-founded, and in a preview of a new solo album from him coming out at the end of the month), roots reggae legend Burning Spear, singer and world music pioneer Harry Belafonte, and Brazilian bassist and Trio da Paz member Nilson Matta. We kick off the March Women's History Month feature with Sia Tolno's African Woman and we'll also hear new music from of Tropique, Wesli, and Jahzz (from their Women release).
Thursday, March 2
It's "reggae got soul" this time in the Global Village, as we highlight soul classics originally recorded by The Temptations, Otis Redding, Irma Thomas, and The Isley Brothers, performed by Toots and the Maytals, John Holt, Junior Murvin, and more.
Friday, March 3
It's New Month/New Music time in the Global Village. Each month, Global Village devotes an entire show to the best of recently released and forthcoming world music albums. Among the highlights this time:

New Caledonian roots reggae from Marcus Gad & Tribe
Haitian voudou rocker Moonlight Benjamin
Guitarist Roberta Roman's moving remembrance of the devastating Operation Sultan in WWII Marseilles
Balkan Grooves from Trio Grekow/Peev/Tsvyatkov
Finnish folk—rockers Tsuumi Sound System
Lilting sounds from Guinea-Bissau courtesy of Kimi Djabate
A salute to a Malian music legend from Solomane Doumbia