Richard Crowson: Basketball Pride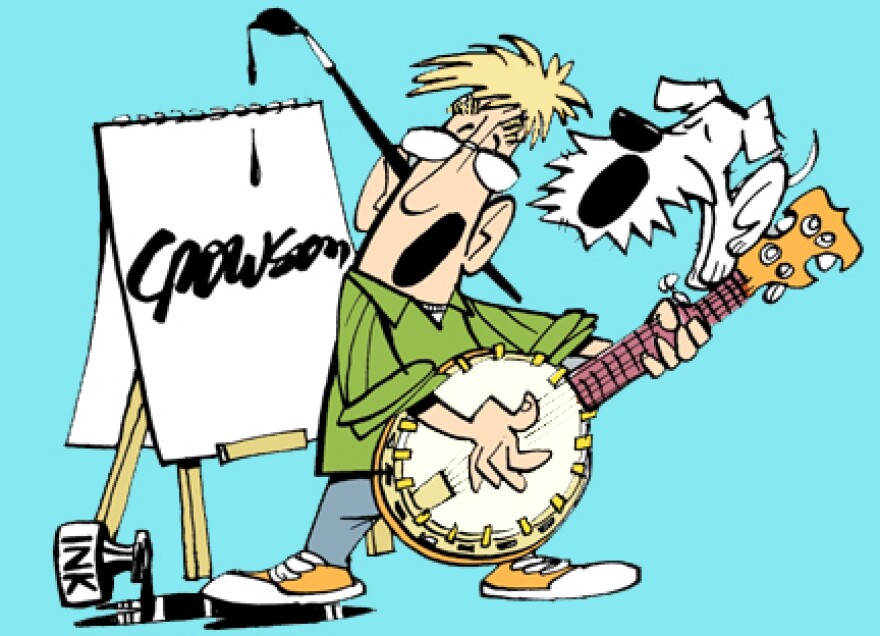 Is there another state with as low a population as ours that consistently sends their college basketball teams to the NCAA tournament every March? The other basketball powerhouse states like North Carolina, Kentucky and Indiana are all more populated than little ol' Kansas, which ranks way down at number 33 on state population charts. Yet year after year Kansas is well-represented in the March Madness hoopla.
(And by the way, I wrote this on Thursday before WSU's big game against LaSalle. Whether the Shockers prevail or not, and we are elated or crestfallen on this Friday morning, no one can argue with the fact that Coach Marshall's team has played a heroic season again this year.)
What is it that makes our basketball players so dang great? Could it be something in the water, what little there is of it? Has anyone done an analysis lately to see if some jump-enhancement chemical has leached into the Ogallala Aquifer?
Maybe our basketball players are unusually jumpy because our infamous tornado season is starting to kick in. Keeping an eye on the sky is probably easier if you can leap up into Carl Hall and Ehimen Orukpe's heights.
It might be that Governor Brownback keeps our basketball teams on edge and makes them jump higher. With his takeover of the Kansas Senate and then the Kansas judiciary selection process, and his grasp for the Kansas Turnpike Authority, players may be a bit jumpy wondering when he'll try to take over our state's basketball courts.
I get jumpy when I consider how many guns are out there on Kansas streets. Our legislature wants even more. Is that a factor?
Whatever it is, thanks to the players and coaches and fans who have given Kansas another exciting basketball season.