Caribbean Heritage Month + Savannah Music Festival, Congo, Canada & New Releases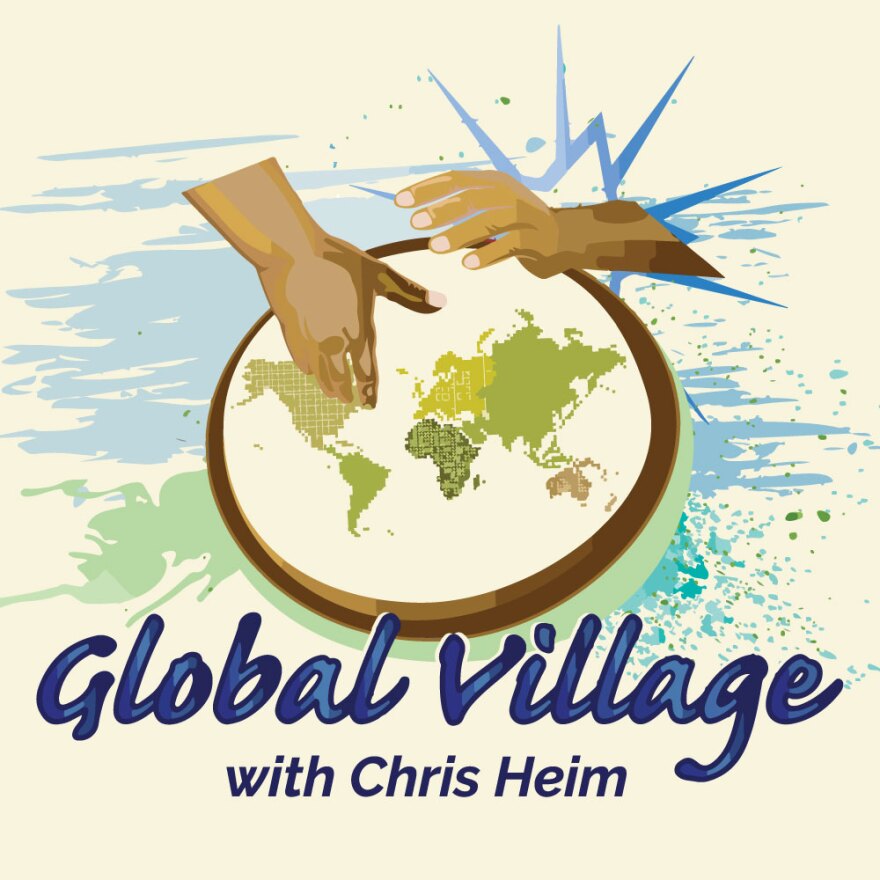 Monday, July 28
The final Monday of every month, it's Global Village at the Savannah Music Festival, a monthly concert series showcasing top world music artists and groups who have appeared at the prestigious annual event that takes place each spring in Savannah, Georgia.
This time, in conjunction with the June Caribbean Heritage Month Feature, it's Canadian-Cuban singer, composer, and percussionist Adonis Puentes & the Voice of Cuba Orchestra. Born and raised in Cuba where he began playing at the age of six and soaking up the rich traditional forms of Cuban music, Puentes has matured into a powerful artist in his own right, crafting what he describes as "fusion with Cuban roots." His Savannah debut headlined the Festival's Latin Dance Party and offered a non-stop mix of lively originals and well-known and loved Afro-Cuban classics.
Tuesday, June 29
In conjunction with the June Caribbean Heritage Month feature, it's Buena Vista and Beyond this time in the Global Village. We'll hear music from some Buena Vista releases that followed the blockbuster album from the group and contemporary artists from Cuba or inspired by Cuban music. Featured in the show are Ibrahim Ferrer, Ruben Gonzalez and Omara Portuondo from Buena Vista; the AfroCubism album that realized the initial Buena Vista plan of bringing together Cuban and African musicians; Congolese rhumba veteran Wuta Mayi; Angelique Kidjo's tribute to Celia Cruz; Son Cubano cuatro master Kiki Valera; and Afro-Cuban Latin jazz percussionist Poncho Sanchez.
Wednesday, June 30
Global Village celebrates Independence Day of the Democratic Republic of Congo with music from some of the many great artists and bands that have come from that country. Highlights include music from soukous giants Franco and Tabu Ley Rochereau, the all-star lineups of the Four Stars and Kekele, one of the great female stars of Congolese music M'Bilia Bel, the father of Congolese Rumba Wendo Kolosoy, and two contemporary bands that harken back to the classic Congolese rumba sound, Black Bazar and Mbongwana Star.
Thursday, July 1
Global Village celebrates Canada Day with a special show devoted to some of the many talented world music artists who call Canada home. We'll hear Ensemble Polaris, Jayme Stone, Danny Michel, Lorraine Klaasen, Kiran Ahluwalia, Souljazz Orchestra, Dubmatix, and more, all of whom incorporate Latin, Indian, African, Caribbean, and other world styles into their music.
Friday, July 2
It's New Month/New Music time in the Global Village. Each month, Global Village devotes the entire show to the best of recently released and forthcoming world music albums. Among the highlights this time:
Music from Cuba from lutist Noslen Noel, and from contemporary collective Okuté
German world-jazz band Pangea Ultima
Finnish accordionist Perttula with anvils and hammers
Polish-Ukrainian contemporary folk duo DagaDana
Italian neo-folk pioneers Canzoniere Grecanico Salentino
A reunion concert from the reunited punky English folk rock band Bellowhead
Neo-psychedelic Turkish folk rock from Germany's Derya Yildirim & Grup Simsek
The first album of original material in several years from Angelique Kidjo
Contemporary North African sounds from Benani, Haddab & Speed Caravan
And Springsteen trumpeter Curt Ramm's reggae Rogue Island.