Global Village At Savannah, Ska At The Movies, Festa Della Repubblica & New Releases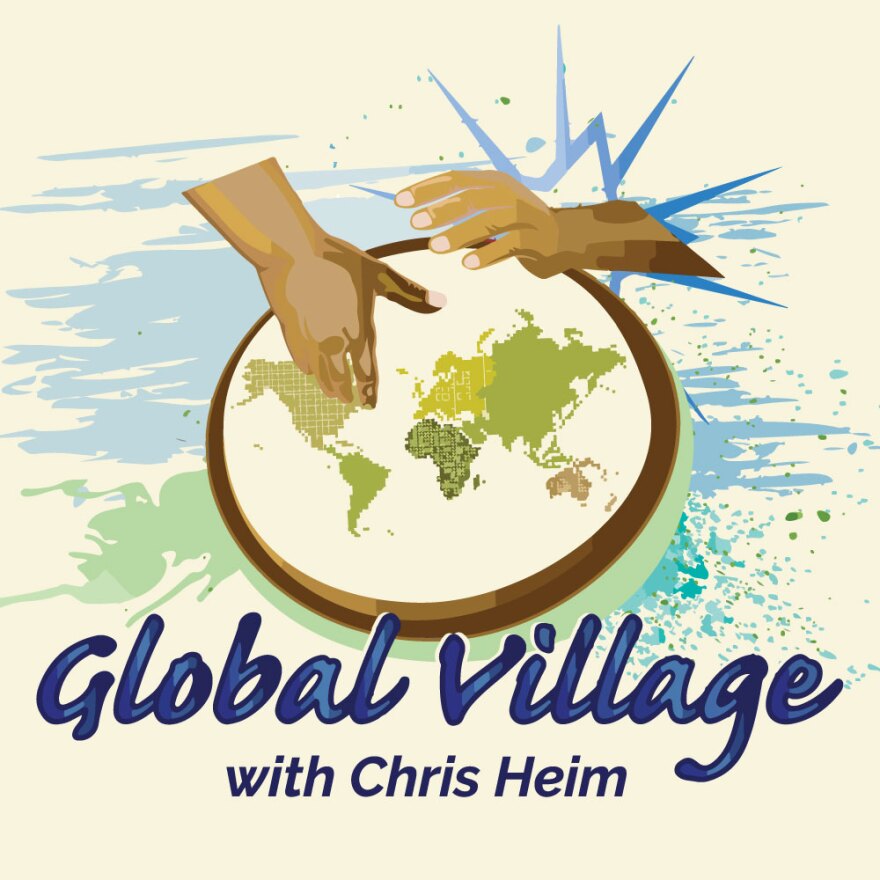 Monday, May 31
The final Monday of every month, we present Global Village at the Savannah Music Festival, a monthly concert series showcasing top world music artists and groups who have appeared at the prestigious annual festival that takes place each spring in Savannah, Georgia.
This time, in conjunction with the May Asian Heritage Month feature, we present Anda Union. Formed in 2003 in the capital of Inner Mongolia, the nine-member ensemble represents a number of Mongolian ethnic groups, performs on wide range of traditional Mongolian instruments, and draws on the deep, rich, and varied wealth of traditional Mongolian folk forms. Studying and performing from childhood, the members of Anda Union have become some of the finest preservers and purveyors of the music of the Mongolian steppes performing today.
Tuesday, June 1
Get out the popcorn as Global Village kicks off the June Caribbean American Heritage Month feature with ska and reggae at the movies. We'll highlight movie and TV show themes done ska style along with music from reggae movies, including the classic The Harder They Come, Rockers, and Countryman. Among the artists featured are the Skatalites, Jimmy Cliff, Sly & Robbie, Ernest Ranglin, Bob Marley & the Wailers, and Madness.
Wednesday, June 2
It's Festa della Republica Day in Italy, a national holiday marking the date when Italy voted after World War II to become a Republic. Global Village celebrates with a show devoted to music from Italy, from neo-traditional to contemporary. We'll hear selections from neo-folk pioneer and innovator Riccardo Tesi, U.S. based groups Newpoli and Grand Fatilla, the Italian Afrobeat-inspired Mamud Band, and a special little treat at the end from the Napoli Mandolin Orchestra.
Thursday, June 3
In conjunction with the June Caribbean Heritage Month feature, Global Village heads to Trinidad for music from some classic calypsonians (who early on often recorded in New York). We'll hear music from Lord Kitchener, Lord Melody, Roaring Lion, and Black Stalin. Plus the latest from Teaspoon & the Waves (a reissue of a '70s classic), the French-Swiss Jah Jazz Orchestra, the Danish-Malian group Faratuben, Galician group Radio Tutti, and exuberant Brazilian artist Joao Selva.
Friday, June 4
It's New Month/New Music time in the Global Village. Each month, Global Village devotes the entire show to the best of recently released and forthcoming world music albums. Among the highlights this time include: the 25th anniversary reissue of a South African jazz gem from Ojoyo; a charming debut from the Galician duo of Caamaño & Ameixeiras; intriguingly different approaches to music of the Balkans, the Middle East and beyond from both the Transorient Orchestra and Balkan Taksim; and a number of fine new releases from African performers, including – Guinean reggae artist Takana Zion, a lively new set from Ivory Coast's Dobet Gnahore, Malian kora master Ballake Sissoko, and Malian guitar master Boubacar 'Badian' Diabate.