Asian American Heritage Month Inc. Music Of Japan + Dylan, Africa Day, Miles & Reggae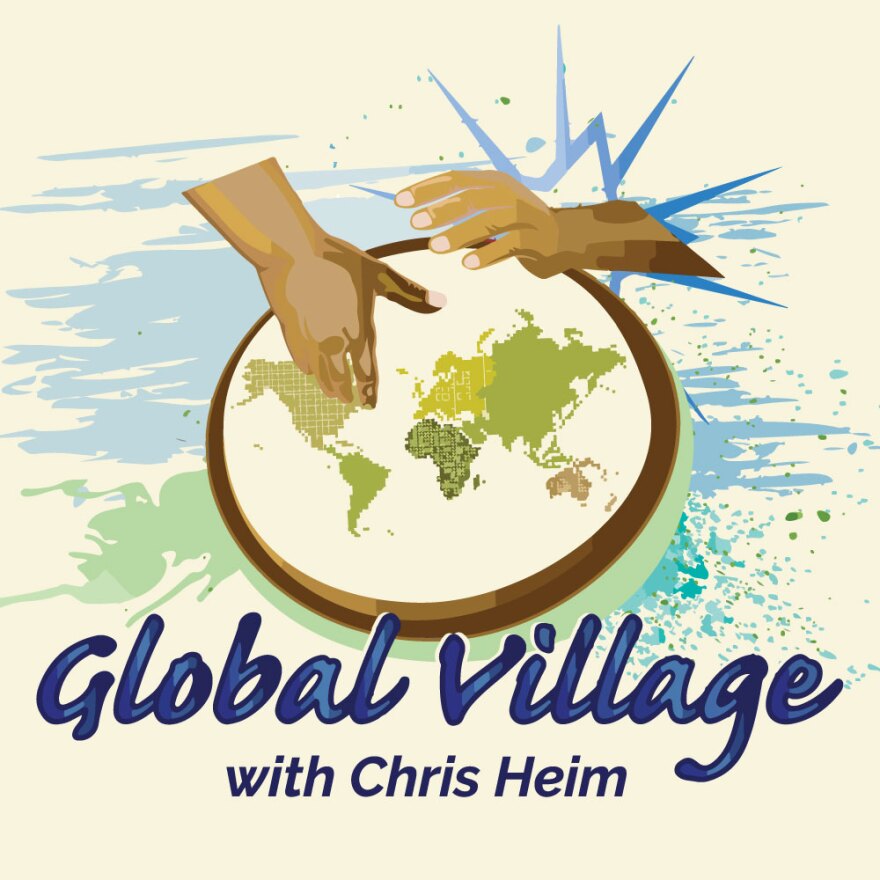 Monday, May 24
Global Village celebrates the birthday of Bob Dylan in a show devoted to world music artists doing Dylan songs and world music-influenced versions of his work. Among the artists featured are Cuba's Vocal Sampling, the art-folk Quercus trio (June Tabor, Huw Warren & Iain Bellamy), the all-star Hudson group of Jack DeJohnette, Larry Grenadier, John Medeski and John Scofield, South Africa's Ladysmith Black Mambazo, Robert Plant, Toots Hibbert, and more.
Tuesday, May 25
On this date in 1963, the independent nations of Africa formed the Organization of African Unity. This event has since been celebrated across Africa and around the world as Africa Day and is a public holiday in several African countries. Global Village marks the occasion in this special edition of the show featuring Zimbabwe's Thomas Mapfumo, Zambia's Brian Chilala, Guinea's Balla et ses Balladins, Ghana's Ebo Taylor and C.K. Mann, and from Mali, Bassekou Kouyate & Ngoni Ba.
Wednesday, May 26
Global Village marks the birthdays of Miles Davis (with music from the Miles from India release that brought together jazz artists who worked with Miles, including here Chick Corea, and Indian musicians for a new take on some of his classics), Cuban pianist Ruben Gonzalez (here with the Afro Cuban All Stars), and Jaki Liebezeit (from the German band Can). Also in conjunction with the May Asian Pacific Islander Heritage Month feature, we'll hear music from the Mongolian band Anda Union (this month's featured artists on Global Village at the Savannah Music Festival airing next week), and Na Wai 'Eha, the Maui quartet that took home this year's Regional Roots Album Grammy. And there's new music from Cypriot Antonis Antoniou, Raul Gutierrez & His Cuban Big Band, and Brazilian jazz group Ensemble Novo.
Thursday, May 27
Global Village devotes the show this time to some different kinds of reggae – including pianist Monty Alexander's reggae-jazz album of Thelonious Monk compositions; blues-reggae from the Red, Gold, Green & Blue all-star set; former Gladiator Clinton Fearon; U.K. reggae pioneers Steel Pulse; South African reggae great Lucky Dube; Toots & the Maytals with Bonnie Raitt; and in conjunction with the May Asian Month feature, we'll hear Tuva's Albert Kuvezin & Yat-Kha doing a Bob Marley cover and folk-reggae from Japan's Minyo Crusaders.
Friday, May 28
In conjunction with the May Asian Heritage Month feature, Global Village journey to Japan this time. We'll hear some different approaches to traditional folk songs from the Staple Singers and Minyo Crusaders, surf rock from the Surf Champlers, acoustic jazz fusion from shakuhachi player John Kaizan Neptune, the Ainu inspired music of Oki, taiko drum group Kodo, and traditional and contemporary sounds from Okinawa, including music from Shoukichi Kina, the Rinken Band, and Shang Shang Typhoon (doing the Beatles!).