Celebrating Asian American Heritage Month + Cinco de Mayo, World Accordion Day & New Releases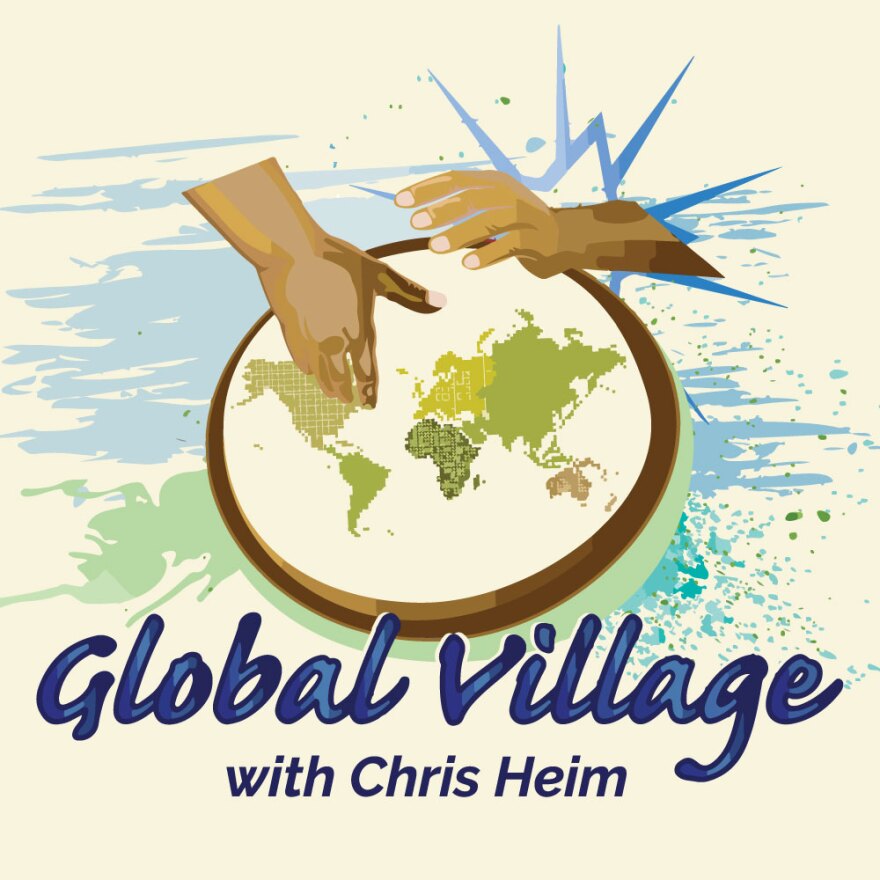 Monday, May 3
Global Village is both folky and funky this time as we mark birthdays of musicians and activists James Brown and Pete Seeger. We'll hear music from Brown along with several African artists inspired by his deep funk style. And along with music from Seeger, we'll hear selections from a recent album from Kronos Quartet celebrating his music. We'll also hear music from Beolach, who just took home two Canadian Folk Music Awards, and a new release from Made Kuti, the son of Femi Kuti and the grandson of Afrobeat creator Fela Kuti.
Tuesday, May 4
Z is for Zither this time in the Global Village. In conjunction with the May Asian American Pacific Islander Heritage Month feature, we'll highlight the zither from China (the ancient guqin), and similar instruments that evolved from it in Vietnam (?àn tranh), Korea (gayageum), Mongolia (yatga), and Japan (koto) in music ranging from the traditional to contemporary works that also draw on classical, jazz, and popular music. Artists and groups featured include Tri Nguyen, Jim Snidero, Khusugtun, Yat-Kha, and the Yamato Ensemble.
Wednesday, May 5
Global Village celebrates Cinco de Mayo with a wide array of styles and sounds from musicians and bands from Mexico and of Mexican heritage – including Esquivel, Lila Downs, Santana, Los Lobos, Mexican Dubwiser, the Mexican Institute of Sound, Linda Ronstadt, and more.
Thursday, May 6
Global Village celebrates World Accordion Day with a wide array of styles and sounds from musicians and bands from all across the globe who incorporate the squeezebox into their music – including Nigeria's I.K. Dairo, Basque artists Korrontzi and Kepa Junkera, Poland's Bester Quartet, Italy's Riccardo Tesi, Berlin's 17 Hippies, Boston's Grand Fatilla, Argentina's Chango Spasiuk, and Romania's Taraf de Haidouks.
Friday, May 7
It's New Month/New Music time in the Global Village. Each month, Global Village devotes an entire show to the best of recently released and forthcoming world music albums.
Among the highlights this time:
The powerful voice and charismatic presence of Christine Salem from Réunion Island
Cypriot Antonis Antoniou of Monsieur Doumani and Trio Tekke with a new solo project
Italian neo-folk master and multi-instrumentalist Stefano Saletti with his Banda Ikona lineup exploring sounds of the Mediterranean
An exquisite and moving project from the Corsican group L'Alba that also draws on a range of Mediterranean influences combined with the distinctive vocal traditions of the island.
A 10th anniversary celebration from the nine-piece Parisian Afrofunk brass collective, Balaphonics
And as we kick off the May feature celebrating Asian American Pacific Islander Heritage Month, we'll hear a live album from pipa master Wu Man with sheng player Wu Wei, and a meeting of Asian, European, and jazz influences in the group Greekorea.