Savannah Music Festival, Sierra Leone, Indo-Jazz Fusion, Willie Nelson & International Jazz Day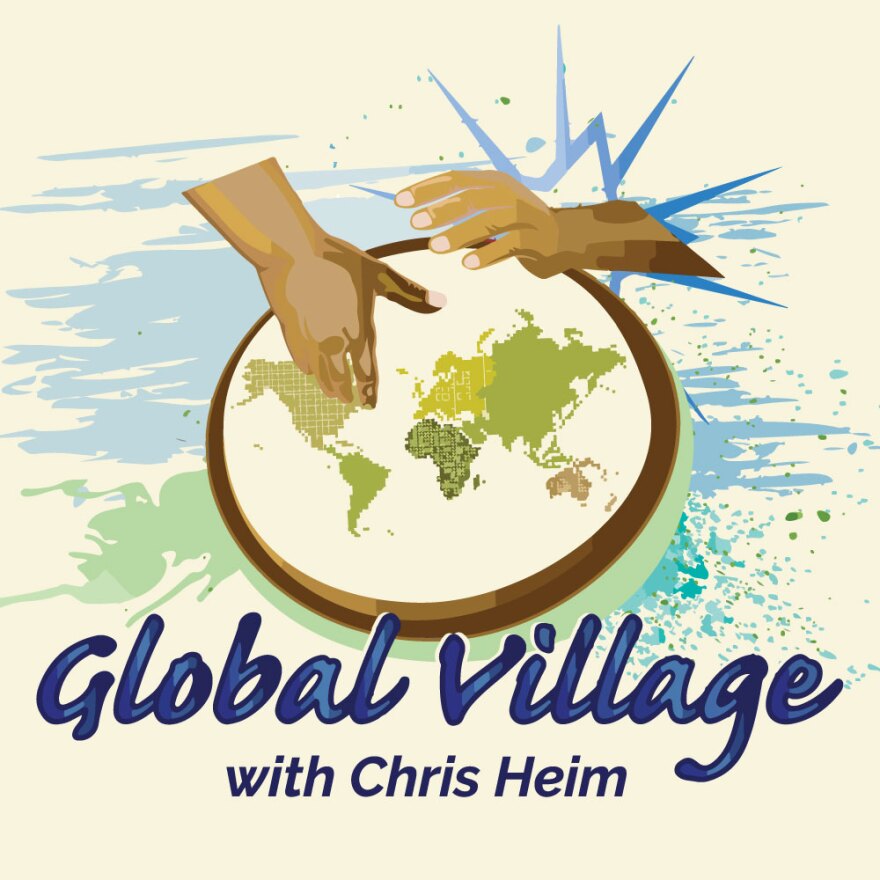 Monday, April 26
The final Monday of every month, we present Global Village at the Savannah Mus ic Festival, our award-winning monthly concert series (First Place in the 2020 Kansas Association of Broadcasters Annual Awards in the Special Program category) showcasing top world music artists and groups who have appeared at the prestigious annual festival that takes place each spring in Savannah, Georgia.
Throughout April Global Village has been featuring world music siblings, so this month's show will showcase brothers Sergio and Odair Assad. The guitar-playing duo have won international acclaim for their virtuosity and wide-ranging musical explorations. We'll hear both in a program that includes classical, Brazilian, tango, and original music from the Assad Brothers.
Tuesday, April 27
Global Village marks Independence Day in Sierra Leone with music from that African nation, including Janka Nabay, Sierra Leone's Refugee All Stars, palm wine guitarist S.E. Rogie, and afrofunk classic from Geraldo Pino, and a compilation of '50s palm wine music from Sierra Leone released on the Original Music label established by pioneering world music writer and label owner John Storm Roberts.
Wednesday, April 28
In honor of Jazz Appreciation Month, Global Village devotes the show this time to Indo-jazz fusion – from the pioneering work of Joe Harriott and John Mayer, to the popular sounds of Shakti with John McLaughlin, contemporary efforts from the Taal Tantra Experience and Sameer Guptu, and some fusions with other influences from L. Subramaniam and Trilok Gurtu.
Thursday, April 29
Global Village marks the 88th birthday of Willie Nelson with some different sides to his music – including reggae, Latin, and Django Reinhardt inspired selections. The show also marks birthdays of Latin jazz flutist Dave Valentin, Latin percussionist Ray Barretto, and jazz legend Duke Ellington; continues the April Siblings feature with music from the Mexican marimba band brothers of Son Rompe Pera; and highlights new releases from Choro de Rua, and from Raul Gutierrez with a tribute to Perez Prado.
Friday, April 30
Global Village celebrates International Jazz Day with a variety of world jazz sounds, combining jazz with Asian, Indian, Latin, African, and other influences. Among the artists featured are Paris-based Vietnamese guitarist Nguyen Le, Latin jazz pioneer Mario Bauza, Ethiojazz creator Mulatu Astatke, Colombian harpist Edmar Castaneda with Swiss harmonica player Gregoire Maret, and John McLaughlin with Shakti.