In Savannah With Mariza, Cello Day, World Duos, June Tabor And Top Ten '20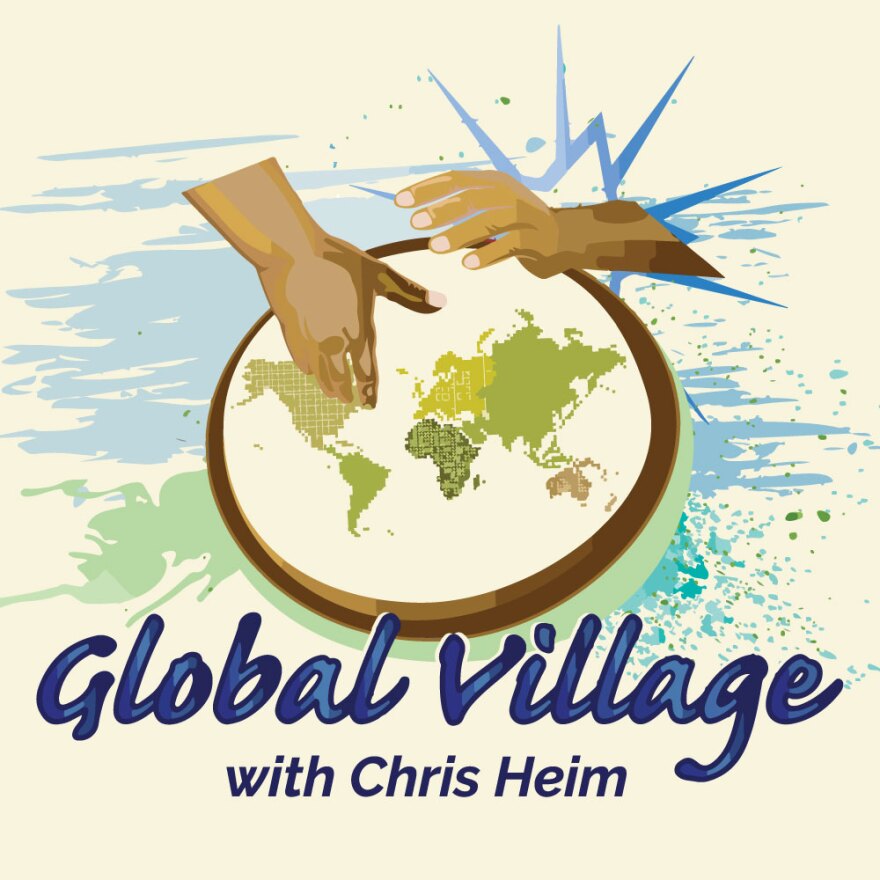 Monday, December 28
The final Monday of every month, we present Global Village at the Savannah Music Festival, our award-winning monthly concert series (First Place in the 2020 Kansas Association of Broadcasters Annual Awards in the Special Program category) showcasing top world music artists and groups who have appeared at the prestigious annual festival that takes place each spring in Savannah, Georgia.
Throughout December Global Village has been featuring Portugal's distinctive fado music. One of the major contemporary stars in the style, known for her dramatic performances and one of the artists who brought the music to international audiences, is the singer Mariza. We'll hear her riveting performance in this edition of Global Village at the Savannah Music Festival.
Tuesday, December 29
Today is International Cello Day, celebrated in honor of the birthday of acclaimed cellist Pablo Casals. In this special edition of Global Village, we'll highlight world cello music in a wide array of styles from musicians as leaders and as part of string ensembles. Among the artists featured are Matthieu Saglio, Jean-Guihen Queyras, Redi Haza, Las Hermanas Caronni, Leyla McCalla, Kronos Quartet (with Trio da Kali), Vincent Segal (with Ballake Sissoko), and more.
Wednesday, December 30
It's Tea for Two this time in the Global Village in a show devoted to duos – twosomes from both the same musical traditions, and from different cultures who create an intriguing new blend of sounds. We'll hear guitarists Ali Farka Toure and Ry Cooder, Talking Head David Byrne with Brazilian legend Caetano Veloso, kora player Ballake Sissoko with cellist Vincent Segal, cellist Matthieu Saglio with flamenco guitarist Jose 'El Piru,' singers June Tabor and Maddy Prior, the father and son duo of Toumani and Sidiki Diabate, and more.
Thursday, December 31
Global Village celebrates the birthday of June Tabor, one of the great voices of English folk and art music. We'll hear releases she did under her own name, along with work she did with Maddy Prior and the Oyster Band. There's new music as well – from Korean psychedelic folk band Coreyah, Algerian rock band Sidi Bemol, elegant guitar Duo Coincidencia, and Belgian world jazz chamber trio 3'Ain.
Friday, January 1
Global Village kicks off the new year and the January Best of 2020 feature with a special show devoted to our Top Ten favorite releases of the past year. We'll hear music from Bantu, Kubix, Gaudi, Nohe & Sus Santos, Los Rurales, Trio Tekke, Khusugtun, Manhu, Gonzalo Rubalcaba with Aymee Nuviola, and Matthiew Saglio. Then join us throughout the month as we highlight other favorites, significant titles, tributes to artists who passed in 2020, and more musical reflections of the past year.