Remembering Robert Town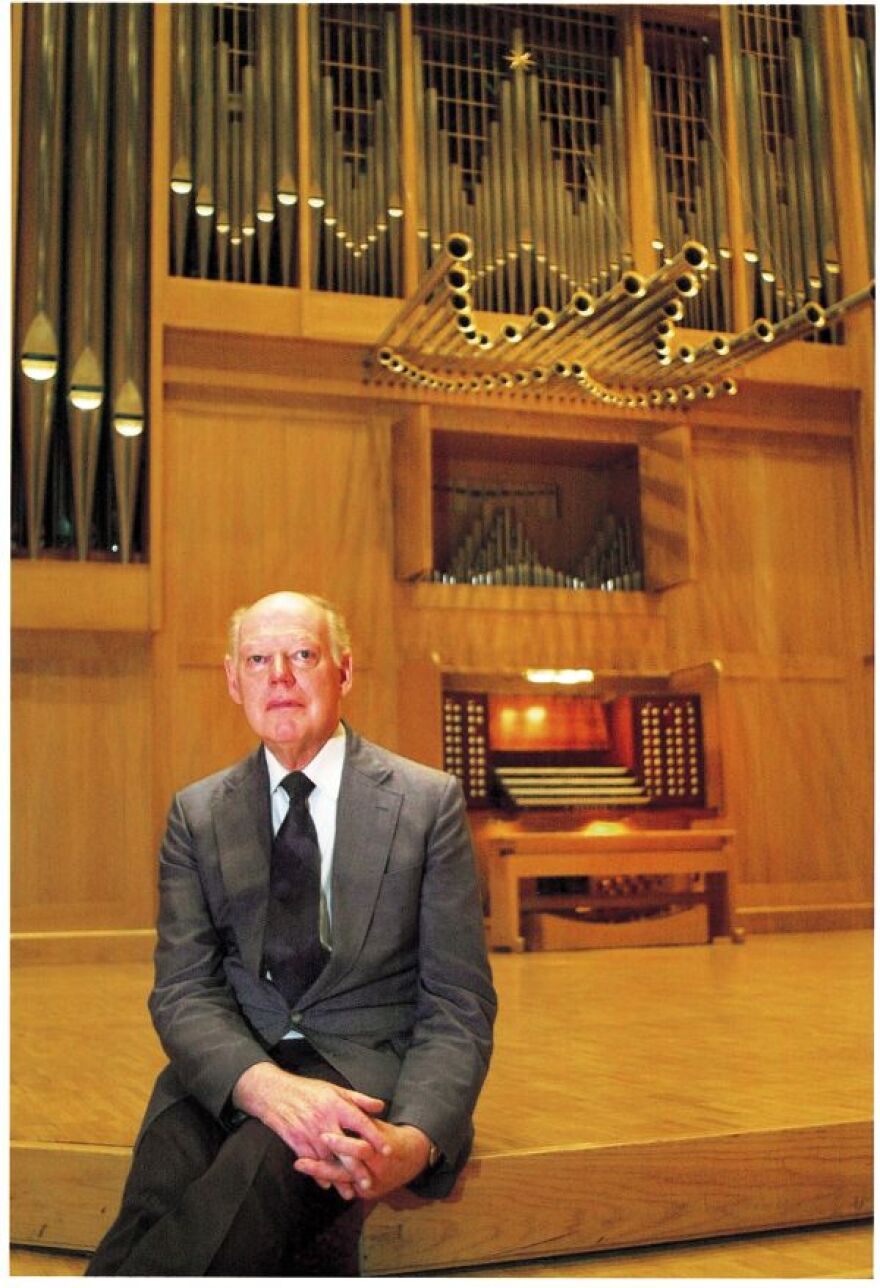 This past weekend, a memorial service was held for former Wichita State University professor Robert Town, who died in December. Town was professor of organ at the university from 1965 - 2006 and played a major part in the university's acquisition of the great Marcussen organ, which is housed in Wiedemann Hall and was the first such organ built in North America.
The voice you'll hear in this remembrance is Andrew Trechak, associate professor of piano at Wichita State, who arrived at WSU in 1981. The music is from a May 1990 concert by Town, playing the Marcussen organ.
Town was 76.
Music:
- Kyrie, Gott heiliger Geist from Clavierubung, Part III (Bach)
- Mommst du nun Jesu, vom Himmel herunter from Schübler Chorales (Bach)
- Nin freut euch, lieben Christen g'mein (Bach)
- Luttes from Trois Danses (Jehan Alain)