Judge Considers ACLU Challenge To KS Voting Documentation Rule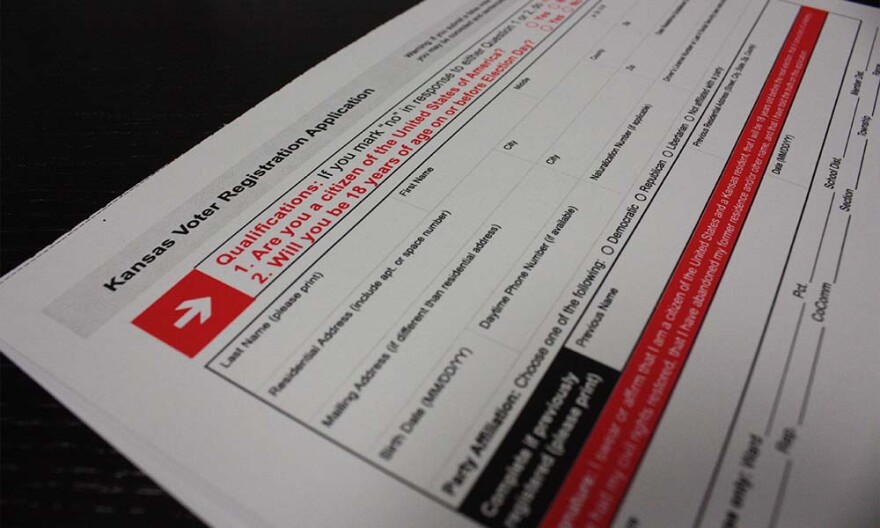 A federal judge may temporarily block Kansas from enforcing its proof-of-citizenship requirement for people who register to vote at state motor vehicle offices.
U.S. District Judge Julie Robinson took the case under advisement Thursday after hearing four hours of arguments in Kansas City, Kansas.
The American Civil Liberties Union states that the proof-of-citizenship law violates the National Voter Registration Act. The federal law, also known as the "motor-voter law," is aimed at increasing voter participation by requiring states to allow voters to register when they get a driver's license.
Secretary of State Kris Kobach argues that the Voter Registration Act applies only to federal elections, and a temporary injunction would force the state to create a separate voting tier for those registering at the DMV.
--
Carla Eckels is assistant news director and the host of Soulsations. Follow her on Twitter @Eckels.

To contact KMUW News or to send in a news tip, reach us at news@kmuw.org.