Proof Of Citizenship Now Required On Federal Voter Registration Form In Kansas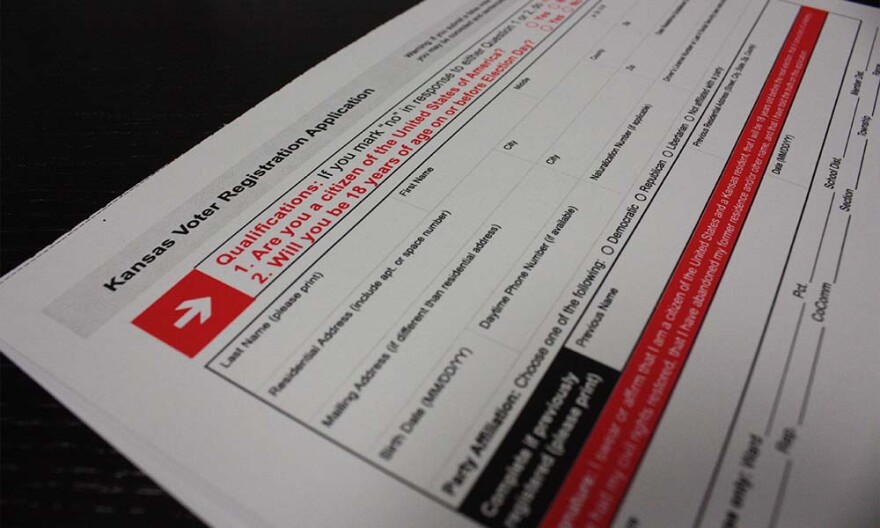 The Sedgwick County Elections Office has received instructions from the Kansas Secretary of State's office to adhere to a new voting rule put in place last week.
The decision was made by the new executive director of the U.S. Elections Assistance Commission.
According to the Secretary of State's office, the decision means Kansas residents can no longer register to vote using a federal form without providing proof of citizenship, such as a birth certificate.
In most other states, no such documentation is needed to register; voters need only sign a sworn statement.
Sedgwick County Elections Commissioner Tabitha Lehman says her office has been instructed to treat applicants who use a federal form exactly like those who apply using the state form.
"How we did it in 2014 was they still had to vote a provisional ballot," she says. "Their name was not in the poll book, but when that ballot got back to our office, we looked them up and if they used the federal form we counted only those federal offices, but this (rule) is just saying now that's gone and they're just treated the same as the state form."
The Board of Canvassers, made up of Sedgwick County Commissioners, determine which of the provisional votes will count.
See Kobach's new instructions for the federal form below:
--
Follow Carla Eckels on Twitter @Eckels
To contact KMUW News or to send in a news tip, reach us at news@kmuw.org.