Kansas Opening State Employee Health Insurance To Same-Sex Spouses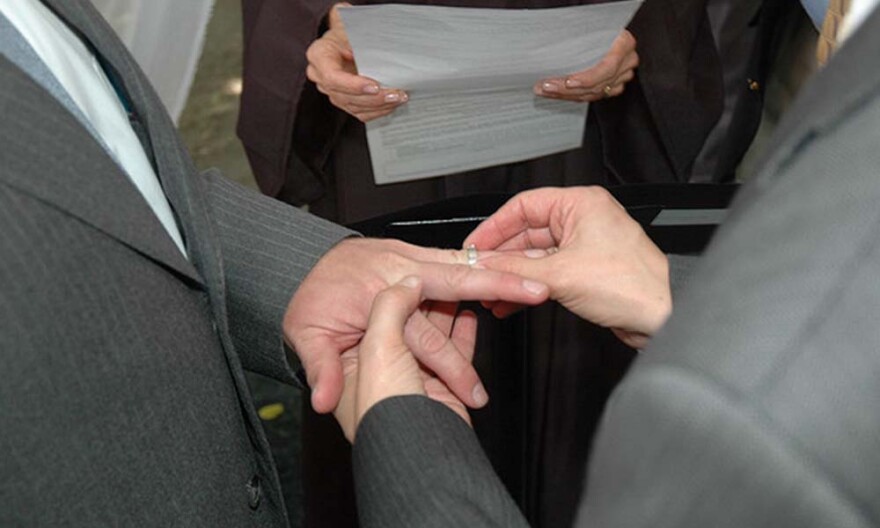 The state of Kansas will now offer state health insurance benefits to the same-sex spouses of state employees.
Previously, members of Republican Gov. Sam Brownback's administration had declined to change state policies, saying they were studying the recent Supreme Court ruling on same-sex marriage.
The Kansas Department of Health and Environment, which manages state employee health insurance, began accepting applications Tuesday, the Associated Press reported. KDHE spokesperson Sara Belfry says they're having a special open enrollment period because of the policy change.
"Partners will have 31 days, roughly, to go ahead and apply. If you applied today, you would be eligible August 1st," Belfry says.
Belfry says they're still studying possible changes in other areas, such as Medicaid health care benefits.