Kobach Looks To Prosecute 'Double Voting' Starting Wednesday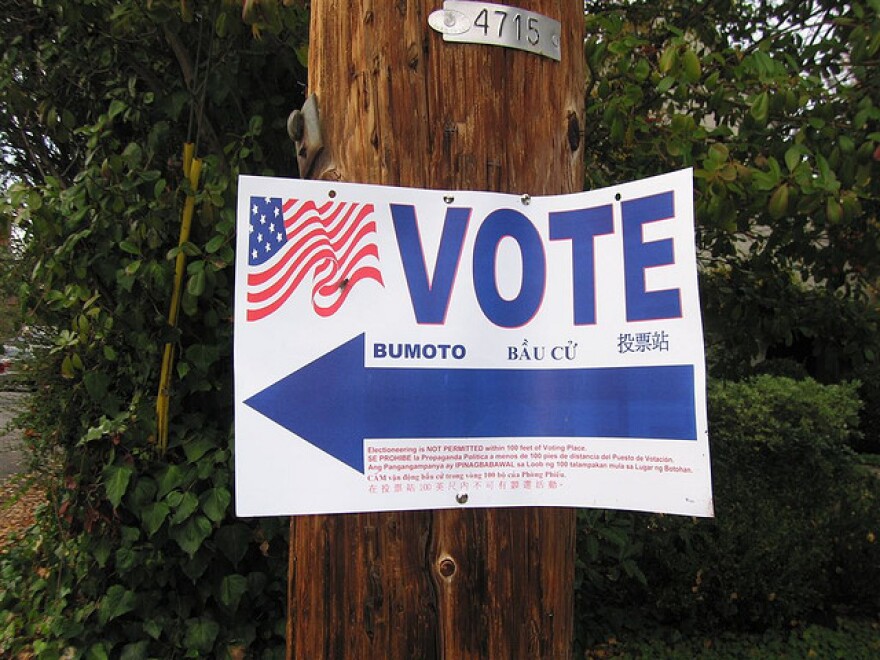 Kansas Secretary of State Kris Kobach will officially have the power to prosecute voter fraud starting Wednesday.
The power was granted to him through a bill signed into law by Gov. Sam Brownback in early June.
Kobach has been a staunch advocate of strict voting laws, including Kansas' controversial proof-of-citizenship requirements on state voter registration forms.
Kobach said that with his prosecutorial powers, his office will first focus on cases of "double voting."
"It's easy to get registered in two states, and that's not a crime. What is a crime is going ahead and voting in both states, and that does happen with some regularity," Kobach said. "We have to make sure we deter that crime and when people do double vote, that they pay a fine."
Kobach said there are 100 potential cases of double voting from the 2014 election, and that the voter fraud cases he's given to prosecutors in the past have gone ignored.
U.S. District Attorney Barry Grissom has said that he hasn't received any such cases from Kansas.
Double voting will be a class 7 non-person felony in Kansas, which can carry a penalty of 17 months of probation and a fine of up to $100,000.
--
To contact KMUW News or to send in a news tip, reach us at news@kmuw.org.
Follow Sean Sandefur on Twitter @SeanSandefur