EPA Administrator Gives Farmers Exemption For Reporting Animal Waste Air Pollution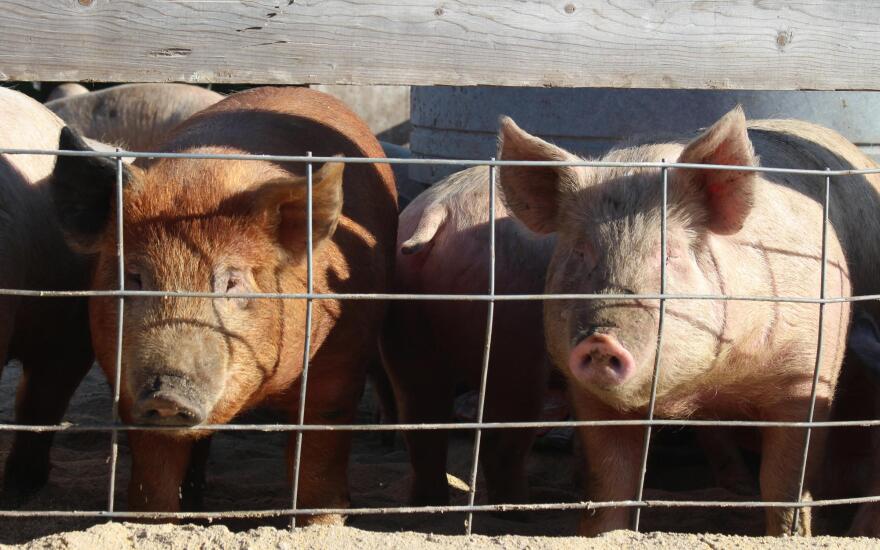 U.S. farmers will be exempt from reporting air pollution from animal waste.
Acting Environmental Protection Agency administrator Andrew Wheeler signed the deregulatory rule in Kansas on Tuesday.
Congress passed a law earlier this year to remove air quality reporting requirements for farmers. But another law — the Emergency Planning and Community Right-to-Know Act — also required the reporting.
Wheeler, along with Sen. Jerry Moran, used his authority as head of the environmental agency to remove that regulation at a ceremony in Kansas City, KS. He said the rule caused confusion for emergency responders who had to treat routine animal waste emissions as hazardous emergencies.
Craig Volland, the chair of the Sierra Club's agriculture and air quality committees, says the EPA has ignored dangerous pollutants from farms for years.
"The EPA is going from doing nothing to continuing to do nothing about the problem of air pollution from animal factories," Volland says.
About nine percent of greenhouse gases emitted in the United States in 2016 came from agriculture, according to the EPA.
Stephan Bisaha, based at KMUW in Wichita, is an education reporter for the Kansas News Service, a collaboration of KMUW, Kansas Public Radio, KCUR and High Plains Public Radio covering health, education and politics. Follow him on Twitter @SteveBisaha. Kansas News Service stories and photos may be republished at no cost with proper attribution and a link back to the original post. To contact KMUW News or to send in a news tip, reach us at news@kmuw.org.