WSU Wants To Bring Community Into Strategic Planning Process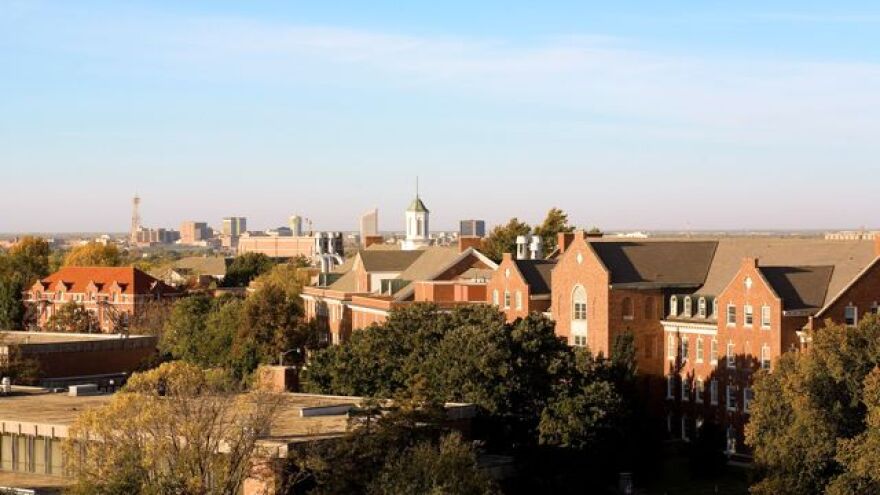 Under new President Dr. John Bardo, Wichita State University is under going a large strategic planning initiative.
A crucial part of the process is to hold meetings with stakeholders, like faculty, staff, students and community members.
WSU marketing professor Cindy Claycomb is co-chair of the strategic planning process. She says there are trends in higher education that are leading to big changes.
"One of those is how classes are delivered, and that's a big thing," she says.
Claycomb says part of what they need to talk about is online education, and whether there will always be a place for the physical university.
She says she thinks universities are heading toward more of a hybrid model, where students take some classes online and some face to face.
"It has to do with convenience issues," she says. "Some of it has to do with classes that can be efficiently and effectively delivered online, and classes that really require that face to face time."
WSU has already held a series of town hall meetings that focused on the culture of the university.
This spring, they will hold four more meetings to gauge feelings about the core values and vision of the university.
Claycomb says these meetings are to figure out what that "big bold vision" ought to be.
While WSU is well known for its programs in engineering and aviation, Claycomb says throughout the beginning of this process they have found "pockets of excellence" throughout the entire university.
She also says the first meetings revealed the importance of WSU to the greater-Wichita community.
"I think that something that comes out of this plan, in whatever form it is, is there will be much to do about the linkage between the university and the community that we sit in and that we serve," she says.
WSU President John Bardo plans to present the final report to the Kansas Board of Regents this summer.
Claycomb says whatever plan is approved will be rolled out to all the colleges after that.
More information about WSU's Strategic Planning Initiative is available at wsustrategy.blogspot.com.
February Town Hall Meetings:
Wednesday, February 20, 2013, 3:30 PM - 5:00 PM, WSU Metropolitan Complex, Sudermann Commons Community
Thursday, February 28, 2013, 5:30 PM - 7:00 PM, WSU Metropolitan Complex, Multipurpose Room