For Those With Convictions, 'Clean Slate Day' Offers A Fresh Start
The Wichita Bar Association recently hosted an event called Clean Slate Day where free legal help was offered to anyone looking to erase certain convictions--like traffic infractions, perjury, and misdemeanor crimes -- from their criminal records. The purpose was to help low-income people who are struggling with the cost of expunging such records.
On any given day, it's likely there will be a handful of people milling about in front of the Sedgwick County Courthouse in downtown Wichita. But today is totally different. The parking garage is full, the entry blocked with an orange construction cone. All of the street side parking is taken and many of the meters are stocked with enough change to reserve the space for 10 hours.
And there are hundreds and hundreds of people lined up waiting to get into the courthouse.
Zachary is in the line of people standing in the early morning sun. Just like everyone else here, he's hoping to get certain convictions taken off his criminal record at today's Clean Slate Day.
"The way mine is, I don't really wanna say how bad, but it's to the point where it would take quite a long time even after this event just to even get any of them taken off," says Zachary, who didn't want his last name used. "So having this is actually a good thing for me."
He's talking about a legal process called an expungement, which enables people to take eligible convictions for a crime off of their record. And today, that process is free.
"It would be nice to get that done. You can get a better job, better life all around, you know, without having that background," Zachary says.
But not everything in someone's background can be expunged. Crimes like rape, murder, federal convictions, and crimes against children are off the table. And participation here is limited to low-income individuals with five or fewer convictions in the City of Wichita and Sedgwick County. Alongside Zachary are Shawna and Jasmine, two young women who also are hoping take advantage of the help offered today.
"It costs so much to get your record expunged," Shawna says. "It's hard, really, because with bills and everything and if you make minimum wage you can barely afford your bills much less...get something expunged."
Jasmine agrees.
"You can't get an apartment if you have a record," she says. "Like, it's so hard."
Many of the people here say that they're limited in finding employment and housing because they have to disclose their criminal background on applications and many employers and landlords run background checks. And when you can't find decent work, you likely can't afford to pay the filing fees or hire an attorney to represent you for an expungement.
Shawna, who works at McDonald's, says she has just a couple of things on her record. She'd like them taken off so she can maybe get a better job.
"A lot of people won't hire somebody that has, like, a petty theft on them," she says. "Something that happened five years ago."
Kellie Hogan, vice president of the Wichita Bar Association, takes questions and concerns from the people in line outside of the Sedgwick County Courthouse. Many of them have been here for hours.
"We have $65,000 in donations and that is to pay for filing fees," she says. "We have probably 60 different volunteers, volunteer attorneys, paralegals, folks from the community and at 6:15 this morning there was already folks in line."
Hogan, dressed in a navy blue t-shirt that says "Clean Slate Day" on the front, says this turnout for the event was totally unexpected.
"We've never tried it before, and I think what you see when you really try to do something great to help folks in the community, you just have no idea what's going to happen," she says.
In total, more than 900 people went to the courthouse to try to get a no-cost expungement. And while attending the event in no way guaranteed someone a clean slate, Holly Dyer, organizer and president of the Wichita Bar Association, says that looking back, the need for an event of this nature definitely exists in the community.
"This is something that other communities around the country have been doing," she says. "There is a need for people to clean their records so that they can get jobs, get an education, get promoted and to become productive members of society."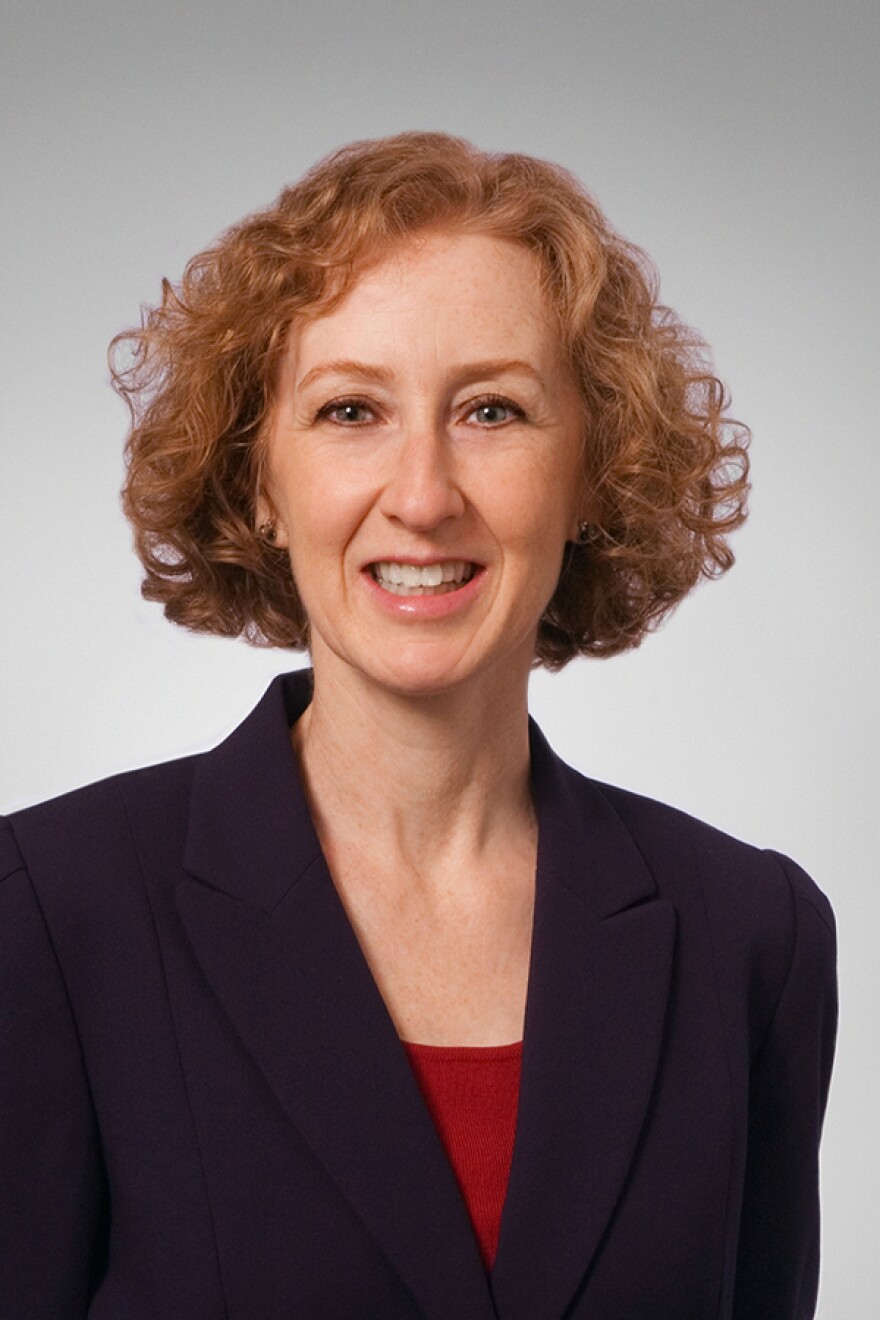 Dyer says that during the few hours Clean Slate day took place, 150 criminal convictions were successfully expunged, a process that can otherwise take up to eight weeks. And many are still ongoing.
"We estimate that this is approximately half of the number that would have been expunged in the city and county in a given year, that we did in one day," she says.
Dyer says they weren't able to accommodate the huge number of people that showed up, but those that were turned away because of time and resource issues are not out of luck. There are still funds available to pay for their filing fees because all of the $65,000.00 wasn't used up.
"We're going to work this week to develop a plan on how we best wrap up first the folks who are in process, and then how we handle the remaining folks," Dyer says.
She says the response to Clean Slate Day has been overwhelmingly positive. And while some may argue a person's debt to society is never fully repaid, Kansas statute disagrees.
"There are always those who will say something negative and believe that someone hasn't been paid their debt, but an expungement only happens after someone has paid their debt to society," Dyer says. "They have completed their commitment to the court, they've completed any jail sentence, they've completed their probation and have gone through then another waiting period beyond that."
She says the point of the criminal justice system is to punish someone, but not to punish them forever.
Not everyone at Clean Slate Day left with a clean record, though. There are limits to getting an expungement. And although Jasmine wasn't eligible for a no-cost expungement at the event, she's looking forward to a future with a clean slate.
"They said it has to be five years after you're done with probation, so I'm not able to," she says. "It's okay. I'll be back in four years. Hopefully they're still doing it."
--
Follow Abigail Wilson on Twitter @AbigailKMUW.
To contact KMUW News or to send in a news tip, reach us at news@kmuw.org.