More Than 1K Expected To March In Wichita For Women's Rights
Ten of thousands of people are headed to Washington, D.C., to participate in the Women's March on Washington on Saturday. But not everyone who wants to march will be in Washington—as many as 1,000 people are expected to march in Wichita.
Organizers of the Air Capital Women's March initially expected a handful of people to attend. But with the help of Facebook, the event grew immensely.
Neighbors Brandi Calvert and Adriane Dahl started the local movement after realizing neither of them could attend the march in the nation's capital.
"We have children and full-time jobs and we just couldn't do it," Dahl says.
Calvert says the pair joked that the turnout would most likely be low.
"[We thought], you know, maybe 20 people will show up but we're going to be really proud," she says. "We're going to march anyway."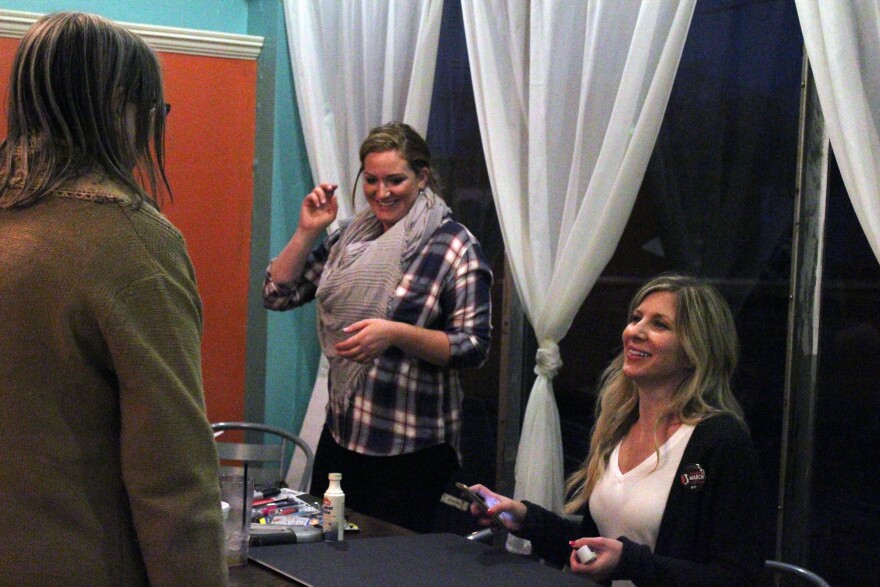 Both Calvert and Dahl say the march is not about politics. Instead, they say they're marching to remind the country about the need to expand and protect women's rights.
"Women are not being heard," Dahl says. "The fact that some derogatory words became common is really unsettling."
Another issue, Calvert says, is assault and violence against women—especially on college campuses.
"Assaults on college campuses are typically viewed as a PR problem and assaulters do little to no jail time," she says. "That's a huge issue. We're not being protected."
For Dahl, her strongest motivation is her two young daughters.
"I want to make sure that they understand that they are important and that they have value," she says. "And hopefully by the time they're our age, they won't have to fight."
Calvert says the march is just the beginning of the group's momentum.
"This is a way to unify everybody and empower and educate and continue so that the next time a storm hits we are prepared," she says.
On Thursday, the group held a sign-making party to prepare for the march.

Mother and daughter Melissa and Bonnie Reynolds came prepared with a list of thoughts to communicate.
"Stop the War on Women."
"Girls just want to have fundamental rights."
"If you aren't a feminist. you're a misogynist."
"Respect, dignity, equal rights for all."
The march will begin downtown at the north end of the Keeper of the Plains at 10 a.m. From there, participants will head to City Hall for a rally.
--
Follow Abigail Beckman on Twitter @AbigailKMUW.
To contact KMUW News or to send in a news tip, reach us at news@kmuw.org.