Sedgwick County Officials To Comb Over Suspended Voter List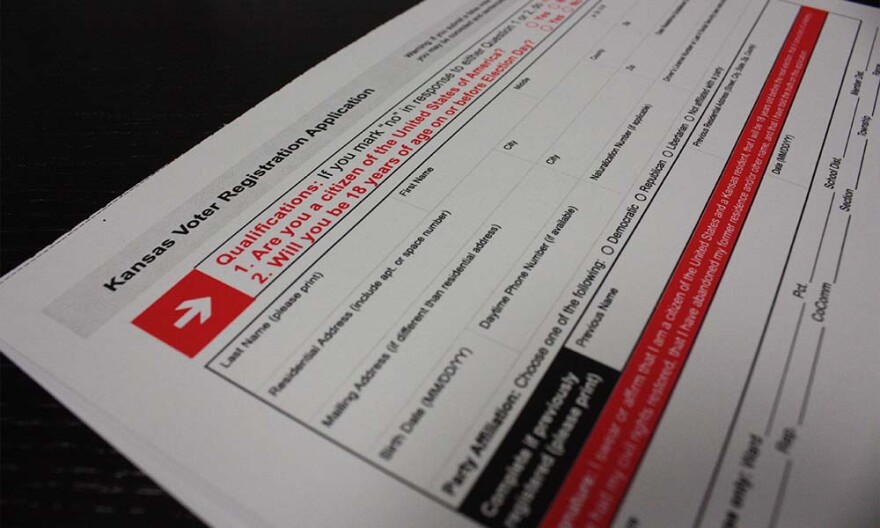 Sedgwick County election officials are looking at the names on their suspended voter list. Secretary of State Kris Kobach has ruled that any names that are still listed after 90 days must be removed.
The suspended voter list for the county had about 8300 names on it last month. Sedgwick County Election Commissioner Tabitha Lehman says more than 1700 of those names have been matched to a list from the Kansas Department of Health and Environment, proving them to be citizens through documents on file with the Bureau of Vital Statistics.
She says that so far her office has found about 20 people on the list who did not have proof of citizenship at the time of registering. The new law pushed through by Kobach in 2013 requires proof of citizenship for all new Kansas voters.
"Every file, we have to go in to," Lehman says. "We have to look at all of the attachments to make sure that nothing was missed."
Lehman says that they have notified all of the incomplete registrants but some of them have never responded. The 90-day ruling is being questioned in court.
--
Follow Abigail Wilson on Twitter @AbigailKMUW.
To contact KMUW News or to send in a news tip, reach us at news@kmuw.org.