Community Discusses The Pros And Cons Of Marijuana Decriminalization In Forum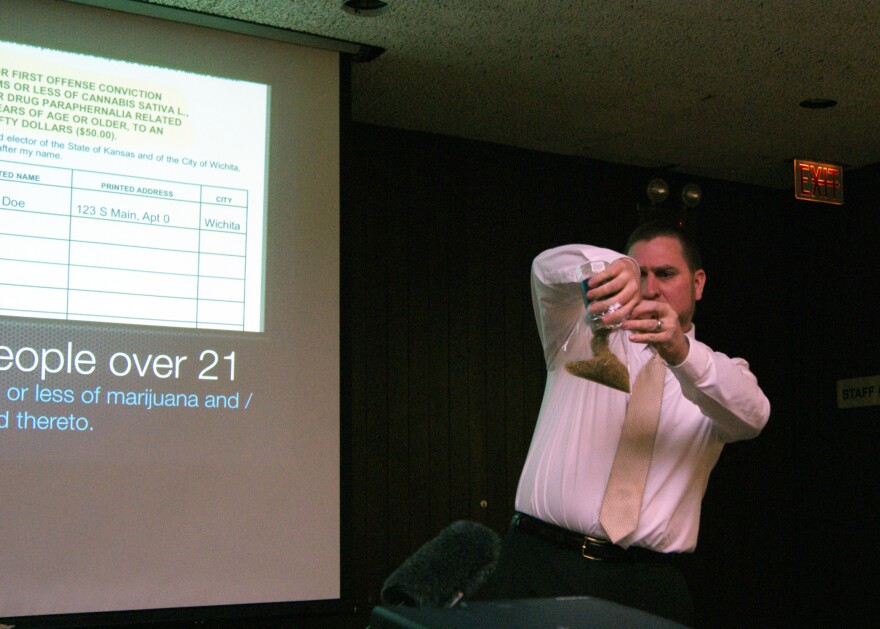 A forum was held at the Central Library to discuss the pros ands cons of decriminalizing marijuana in Wichita. KMUW's Abigail Wilson reports…
Sedgwick County Sheriff Jeff Easter spoke at the forum and identified marijuana as a gateway drug with long-term effects on the brain, but said he agreed with the lesser penalties suggested in the initiative.
"I personally think that the idea is sound when it comes to fines and people going to jail for it for first-time offenses," Easter said. "My only issue is, 'Is this the first step to legalization of marijuana?'"
Esau Freeman with the Marijuana Reform Initiative Wichita cited high incarceration costs for nonviolent drug offenders, as well as the life-long effects of a conviction as reasons to support the change.
"I'll bet everybody here in this room knows somebody that couldn't get a job because they've got a criminal record, or they couldn't get financial aid because they've got a criminal record," Freeman said.
If the initiative on the ballot in April passes, marijuana will still be illegal in Wichita, but the maximum penalty for an adult in possession of an ounce or less of the drug would be an infraction with a $50 fine and no jail time for first-time offenders.