EagleMed LLC of Wichita May Lose Accreditation After Helicopter Crash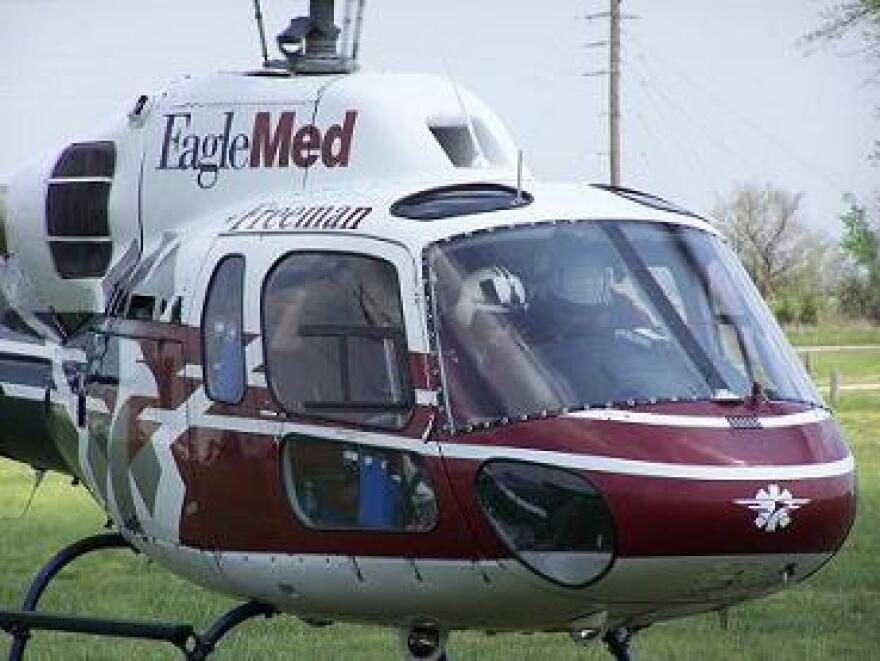 A commission that evaluates medical transport services has placed the accreditation of EagleMed LLC of Wichita on hold. Eileen Frazer of the Commission on Accreditation of Medical Transport Systems said her agency will look for trends as it investigates the third EagleMed helicopter crash since 2010.
The helicopter crashed Tuesday night near the Choctaw Nation Health Care Center in Talihina, Oklahoma. A patient in the helicopter died, but it was uncertain whether it was because of the crash or the patient's previous medical condition.
EagleMed spokesman Robbie Copeland said the company is cooperating with investigators.
Frazer says the commission will decide whether to revoke accreditation once investigations are complete.