00000179-cdc6-d978-adfd-cfc6d78e0000We've been gathering your "big fish" stories here at KMUW. You know... the stories passed down through the generations that are true, but maybe not 100% true. Tune in on various weekdays through June to hear some local lore and legend. Or visit us here throughout the month to play the stories at your own convenience. Either way, don't let 'em get away.
A Big Fish Story - The Ballad Of Brushy Bill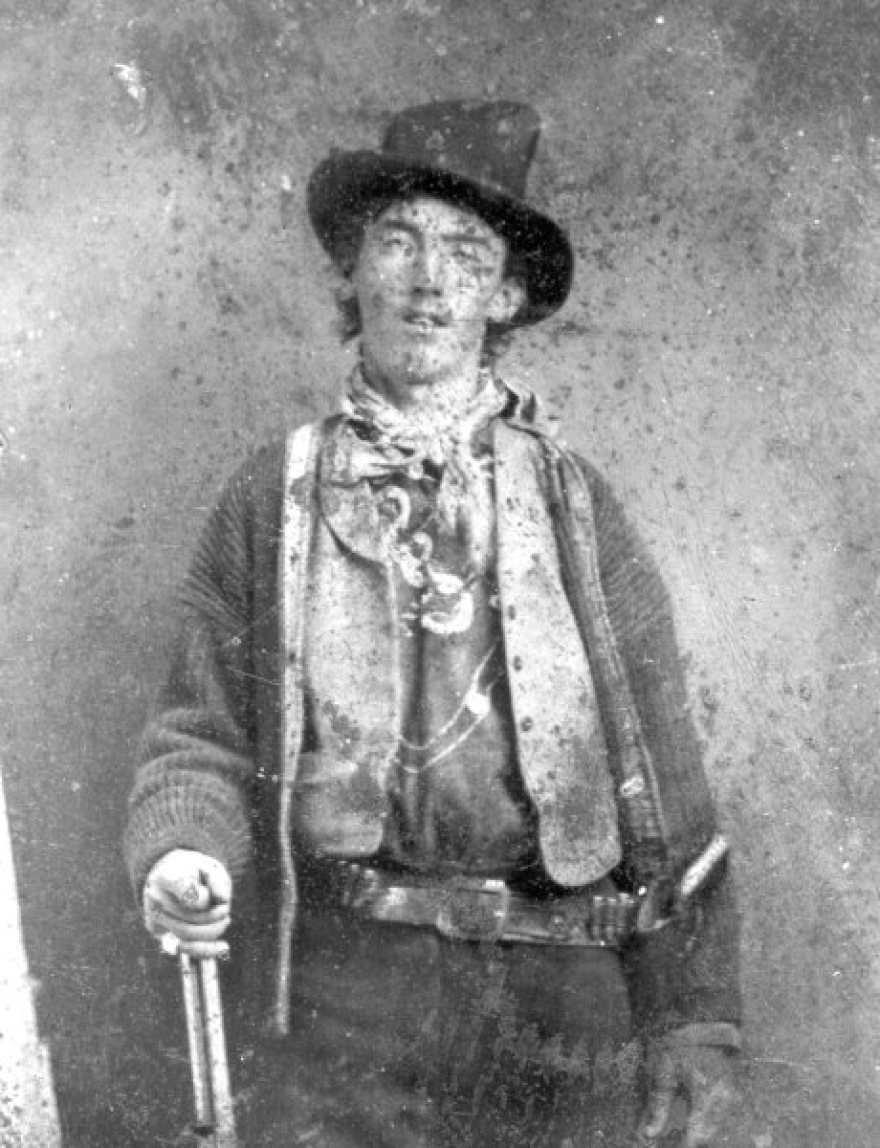 My great-grandmother, Molly Brown of Texas, was married to a man named Oliver Roberts.
If you're really up on your Old West history, or if you've ever seen the cinematic masterpiece called Young Guns II, there's a chance you've heard of Ollie by his nickname, "Brushy Bill" Roberts.
But even if you've never heard of Brushy Bill, I guarantee you've heard of the guy who Ollie claimed he actually was—Billy the Kid.
I know what you're thinking, Billy the Kid was shot and killed by Sheriff Pat Garrett in the 1880s, everybody knows that. Well, that's probably true.
Of course, Ollie said that Pat Garrett actually killed another guy, a gunslinger named Billy Barlow, and Garrett was so eager to claim the hefty reward that he offered Barlow up as Billy the Kid, which allowed Ollie to make his escape in the confusion of the night.
Now, I'll be honest, nobody in our family really thinks Ollie Roberts was Billy the Kid. But there are a few things that make you wonder. At least five people who were known to have ridden with Billy the Kid signed sworn affidavits that they believed Ollie was the same guy. And apparently Ollie had scars on his body that would have matched known wounds on Billy the Kid. And Ollie knew a whole lot about the Lincoln County Range War in the New Mexico territory in the late 1870s, where we know for a fact Billy the Kid was at that time.
Ollie died in 1950, and like I said, we don't really believe he was who he said he was. But if he wasn't Billy the Kid… then who was he?