African-American Artists To Visit Wichita For Special Exhibition
A piece from artist Frank Frazier's "Symbol" series. Frazier is among the group of African-American artists coming to Wichita from across the country for the Art That Touches Your Heart exhibition at WSU.
Frank Frazier/Blogspot
"Power to the People," a shoe-polish-and-paper work by Frank Frazier.
Frank Frazier/blackartinamerica.com
African-American professional artists from across the country will take part in a rare visit to Kansas. Their appearance and exhibit are scheduled for Friday at Wichita State University as part of Black History Month programming.
The Art That Touches Your Heart Foundation will bring in artists from New York, Texas and Missouri. At 73, international artist Frank Frazier has had his work displayed at the White House, in the halls of Congress, on the set of "The Cosby Show" and in movies like Coming to America. He's known for his bright colorful works and his black shoe polish art that depicts major scenes from the civil rights movement.
"My art is like telling a story," he says. "Some artists like to paint flowers and pretty things and that's cool too, but I like to relate to the people because it's important that our children--black and white and Hispanic--know the real struggle."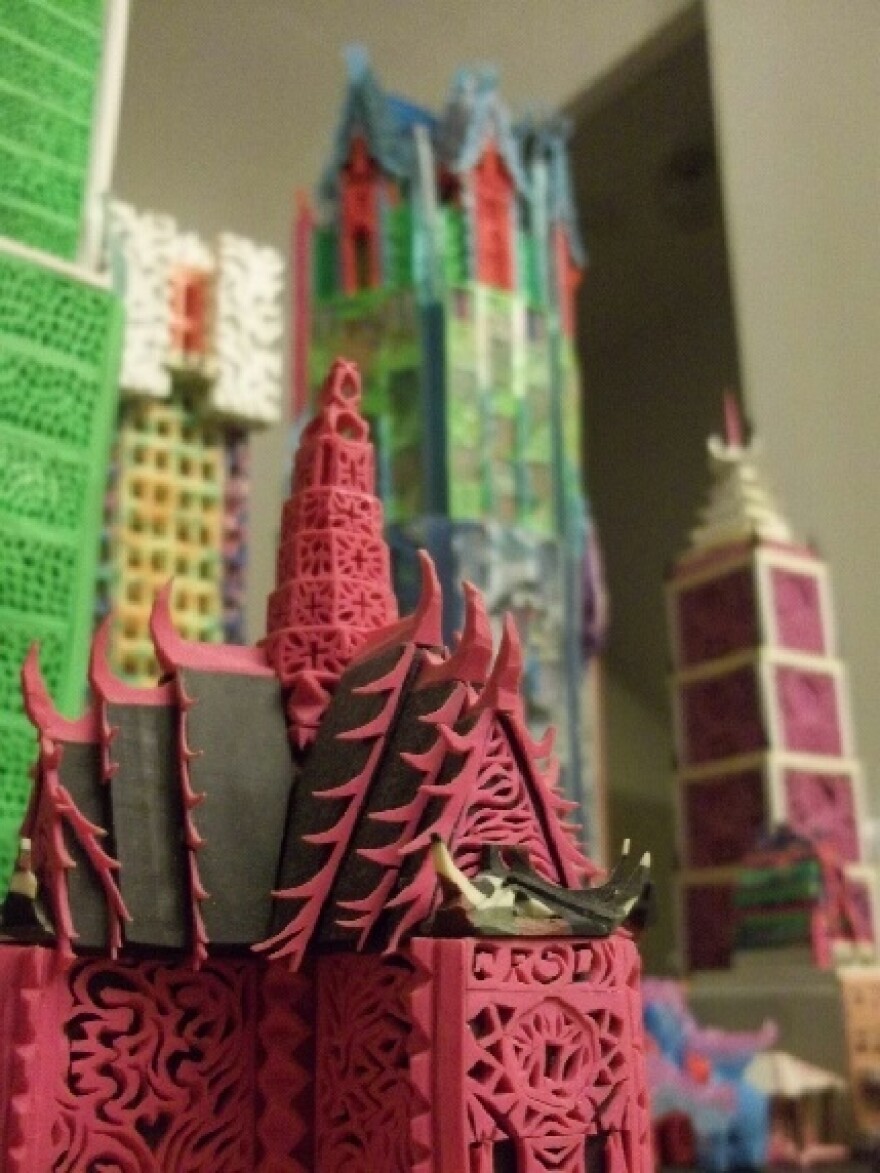 Another artist, Fredrick Douglass Moore, is bringing intricate cityscapes sculpted from multicolored pencil erasers. Local African-American students are also displaying their artwork.
--
Carla Eckels is assistant news director and the host of Soulsations. Follow her on Twitter @Eckels.
To contact KMUW News or to send in a news tip, reach us at news@kmuw.org.