During this COVID-19 crisis, people are stepping up and spreading goodwill. We want to hear about the ways in which Kansans are responding to this emergency with compassion, and shine a light on the humans that exemplify humanity.Every other Friday, we'll share your stories on KMUW's new commentary, Viral Kindness.Share your experience. Use the 'Talk to Us' feature on the KMUW app, or leave a voicemail at (316) 978-6789.
Viral Kindness: Accepting The Kindness Of Others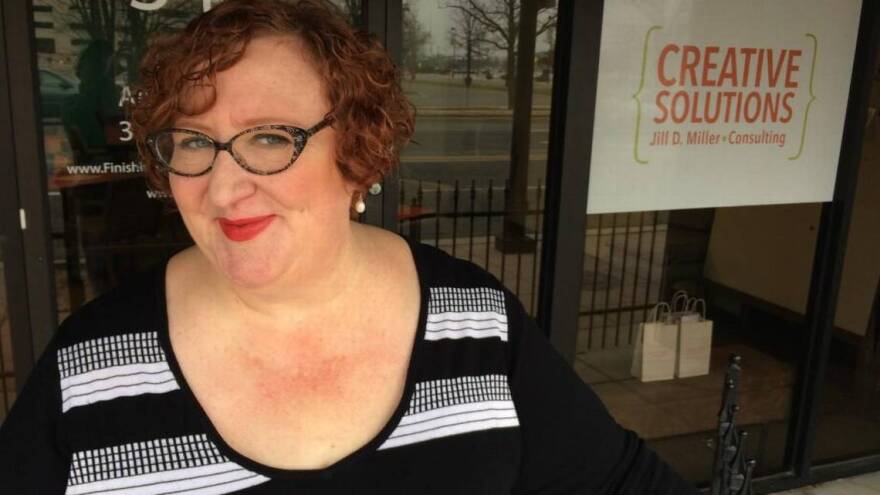 Wichitan Jill Miller is usually the person who's offering help to others. But after breaking her foot, she was forced to ask for help herself. The response was overwhelming, as we hear on this week's Viral Kindness.
"October 28th, I had surgery done on my foot and my ankle. It was bad. So, six weeks I couldn't touch my foot to the ground. And I live by myself, which most of the time, I love, but what isn't good is when you can't walk or take care of yourself. I could barely even heat things up in the microwave those first six weeks. Something I had to really struggle with was learning how to ask for and accept help from other people. What I found though is just asking for help opened up this huge floodgate of people that were dying to help me, apparently. I had no idea. So, I have a friend, Kristin Beal, who put together something called Meal Train, it's mealtrain.com, and I highly recommend it. We put it on Facebook. And then people knew that I was bad at asking for help. So they would just say, 'I'm coming over and I'm bringing you a huge container of pozole.' I had a friend just this week bring tomato soup and a fantastic book. I still have a friend doing my laundry, because I'm still in a boot, and my laundry is in the basement. People have told me, 'Thank you for letting me help you. It made me feel good to be able to do something nice for you.' And I understand that because I get the same cheap thrill when I do nice things for people. I was really overcome by all the acts of kindness."