The Range | April 16, 2021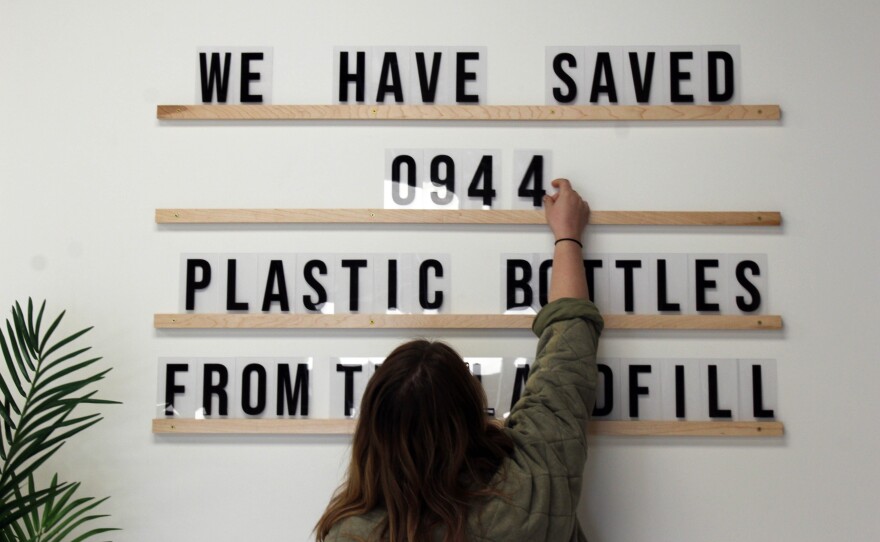 Grate Fill owner Maddie Brown updates the store's counter.
Nadya Faulx / KMUW
The Environmental Protection Agency says in 2018, almost 27 million tons of plastic ended up in U.S. landfills. A new store in Wichita is trying to break that cycle, one bottle at a time.
This week on The Range, we visit Grate Fill and talk to the refill shop's owner about her mission to make sustainability accessible.
Plus, we venture out into the windswept Kansas prairie and learn about efforts to preserve it.