Haiti + Sevdah, Latin Jazz, Dylan, Africa Day & Miles World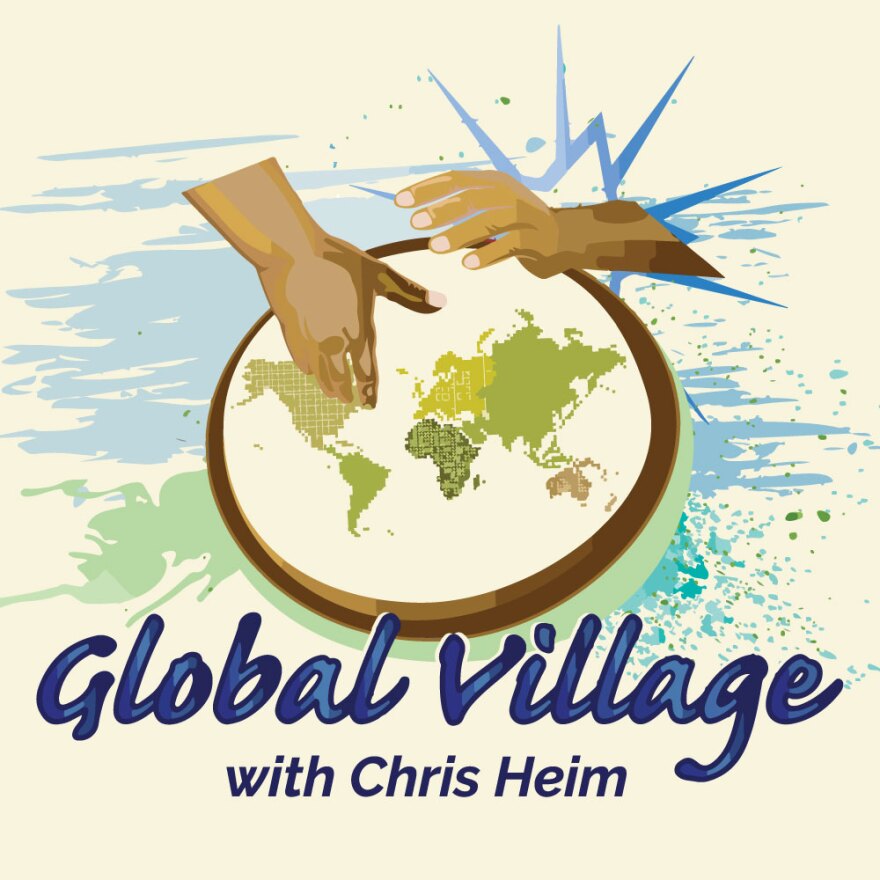 Monday May 22
Global Village highlights sevdah music, sometimes described as the 'Bosnia Blues,' with music from artists and groups shaping the contemporary scene – Damir Imamovic (from his new album, The World and All It Holds), Mostar Sevdah Reunion (from their latest album, Lady Sings the Bosnia Blues), and Divanhana (just announced as winner of the Best Group Award in the 2023 Songlines World Music Awards). We'll also hear music from Haiti's Lakou Mizik (featured next week in our May Global Village at the Savannah Music show), and the latest from Maestrale, Alice in WonderBand, Tradifusio, and Jiraan.
Tuesday May 23
Global Village devotes the show this time to a wide array of contemporary Latin jazz styles and artists – including music from Colombian harpist Edmar Castaneda (with harmonica player Gregoire Maret and special guest Bela Fleck), Bay Area Brazilian guitarist Ricard Peixoto, Canadian saxophonist and flutist Jane Bunnett & Maqueque, guitarist Steve Khan, and pianists Bill O'Connell (with the Afro Caribbean Ensemble) and Oscar Hernandez (with Alma Libre).
Wednesday May 24
Global Village celebrates the birthday of Bob Dylan with a show devoted to world music artists doing Dylan songs and world music-influenced versions of his work. Among the artists featured are Cuba's Vocal Sampling, the art-folk Quercus trio (June Tabor, Huw Warren & Iain Bellamy), the all-star Hudson lineup of Jack DeJohnette, Larry Grenadier, John Medeski and John Scofield, South Africa's Ladysmith Black Mambazo, Robert Plant, Toots Hibbert, and more.
(Strange Currency and Night Train also celebrate Dylan's birthday tonight.)
Thursday May 25
On this date in 1963, the independent nations of Africa formed the Organization of African Unity. This event has since been celebrated across Africa and around the world as Africa Day and is a public holiday in several African countries. Global Village marks the occasion in this special edition of the show featuring Zimbabwe's Thomas Mapfumo, Zambia's Brian Chilala, Guinea's Balla et ses Balladins, Ghana's Ebo Taylor and C.K. Mann, and from Mali, Bassekou Kouyate & Ngoni Ba.
(Strange Currency and Night Train also celebrate Africa Day tonight.)
Friday May 26
Global Village marks the birthday of Miles Davis by showcasing the world music side of his work. We'll hear selections from Miles' Sketches from Spain and Amandla albums, the Miles from India project bringing together Indian musicians and jazz artists who worked with Miles, Conrad Herwig's Latin Side release re-imaging Kind of Blue with Latin Jazz arrangements, a Kind of Blue selection reworked by Gyedu-Bley Ambolley and Hi-Life Jazz, and a new release featuring Paco de Lucia at the Montreux Jazz Festival (here recorded in Miles Davis Hall).