Lei Day, Brazil, JB, global funk, global psychedelia and new releases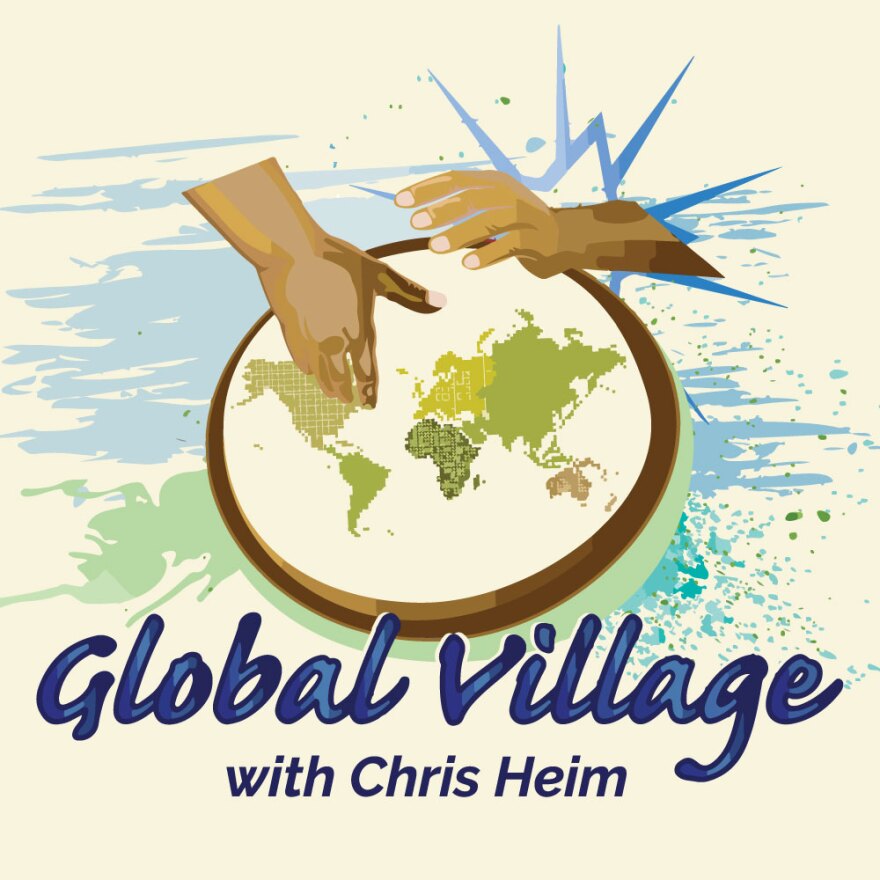 Monday, May 1
While in many parts of the world, the first of May is a labor or workers' holiday, in Hawaii it's a different kind of celebration. May Day is Lei Day in Hawaii, honoring traditional Hawaiian culture and celebrated across the islands since the 1920s. Here in the Global Village, we'll celebrate with early stars of Hawaiian music, some of the great slack key guitar players, and some different and innovative takes on Hawaiian music. Among the artists featured on the show: King Bennie Nawahi (who recorded the song "May Day is Lei Day"), guitar wizard Sol Hoopii, slack key great Gabby Pahinui, his sons – the Pahinui Brothers (with Ry Cooder), Daniel Ho with the Grasslands Ensemble from Mongolia, and Indian slide guitarist Debashish Bhattacharya with a tribute to popular Hawaiian artist Tau Moe.
Tuesday, May 2
Global Village heads to Brazil this time for a program devoted to a wide array of styles and artists from that music-rich nation. We'll hear some classic Jobim, Brazilian guitarist Laurindo Almeida, Brazilian mandolinist Hamilton de Holanda, the "Queen of the Amazon" Dona Onete, modern forro from Forro in the Dark and Sociedade Recreativa, Brazilian afrobeat from Zebrabeat Afro-Amazonia Orquestra, and more.
Wednesday, May 3
Global Village marks the birthday of funk legend James Brown with some of his classics, covers of his songs, and a wide array of JB-inspired global funk. We'll hear music from Afrobeat creator Fela, the Father of Ethiojazz Mulatu Astatke, South African legend Hugh Masekela, and new releases from Solomane Doumbia and Ireke.
Thursday May 4
Global Village has some mind-bending sounds this time in a show devoted to world psychedelic recordings. We'll hear rock-inspired music from Malaysia, the Czech Republic, Cambodia and Iran, classic and contemporary psychedelic inspired Peruvian chicha music, and more from the likes of Can, Nguyen Le, M.A.K.U Soundsystem, Los Wembler's de Iquitos, Money Chicha, and I Marc 4.
Friday May 5
It's New Month/New Music time in the Global Village. Each month, Global Village devotes an entire show to the best of recently released and forthcoming world music albums. Among the highlights this time:

Previously unreleased music from Malian legend Ali Farka Toure
Previously unreleased concert performances from Mahlathini & the Mahotella Queens
Indian slide guitarist Debashish Bhattacharya
The Swedish group Groupa heads to the Iberian Peninsula
New tango sounds from the Finnish group Tjango and El Muro Tango with musicians from Norway and Argentina
And a high energy 30th anniversary release from Puerto Rico's Plena Libre