Wrapping up Tito, GV at Savannah, flamenco, Tanzania, Sierra Leone and Steve Khan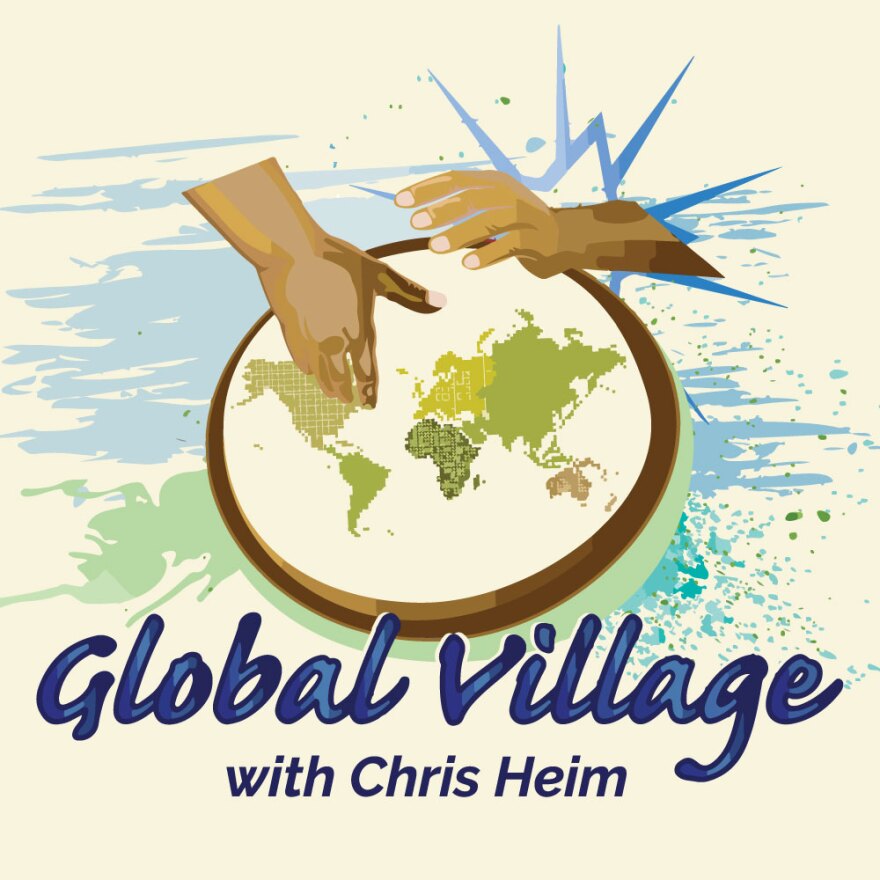 Monday, April 24
The final Monday of every month, we present our award-winning monthly concert series showcasing live performances from top world music artists and groups. This month we head to the Savannah Music Festival and, in conjunction with our April Tito Puente Centennial feature, we have more Afro-Cuban and Latin jazz sounds in store.
The program features one of the rising stars on the Cuban music scene – singer, composer, choir director, and former member of Jane Bunnett's Maqueque – Daymé Arocena. In this high energy show, Arocena showcases her deep roots in the traditions of Afro-Cuban music, but with a decidedly modern and jazz touch.
Tuesday, April 25
This time in the Global Village, it's flamenco-plus. We'll hear flamenco guitarist Tomatito with jazz pianist Michel Camilo, flamenco jazz pianist Chano Domínguez, sitarist Anoushaka Shankar's exploration of the connections between Indian and flamenco music, Afro-flamenco from Djeli Moussa Diawara, blues flamenco from Pata Negra, Cuban-flamenco from Bebo Valdés with El Cigala, Arabic-flamenco from Hossam Ramzy with Rafa El Tachuela and more, as artists expand the boundaries of flamenco music.
Wednesday, April 26
Today is Union Day, marking the date in 1964 when Tanganyika and Zanzibar united to become Tanzania. We'll highlight music from some of the great guitar bands from that country, including Remmy Ongala, the Vijana Jazz Band and more. Plus, we'll showcase groups from Zanzibar, including the Culture Musical Club performing with world-blues artist Taj Mahal, and the century-old Ikhwani Safaa Musical Club; and conclude with a lovely piece called Tanganyika from a 1950s album of the same name from the Buddy Collette-Chico Hamilton Sextet.
Thursday, April 27
Global Village marks Independence Day in Sierra Leone with music from that African nation, including Janka Nabay, Sierra Leone's Refugee All Stars, palm wine guitarist S.E. Rogie, an afrofunk classic from Geraldo Pino, and a compilation of '50s palm wine music from Sierra Leone released on the Original Music label established by pioneering world music writer and label owner John Storm Roberts.
Friday, April 28
This time in the Global Village we wrap up our month-long celebration of Tito Puente's centennial birthday. We've also got other Latin music birthdays to celebrate as well – including Mario Bauzá (musical director of Machito's Orchestra – one of the original Mambo King bands along with Puente and Tito Rodríguez – we'll also hear Bauza on trumpet on Puente's first hit record), guitarist Steve Khan (from his marvelous later Latin jazz infused releases), and salsa pioneer Willie Colon. And there's new music from Grupo Company Segundo (the band that backed the Buena Vista star), contemporary flamenco artist Luis De La Carrasca, and Nigeria's Alhaji Waziri Oshomah (from a new boxed set reissue of his '70s -80s albums).