Ghana, Nigeria, International Women's Day, Zakir Hussain, International Bagpipe Day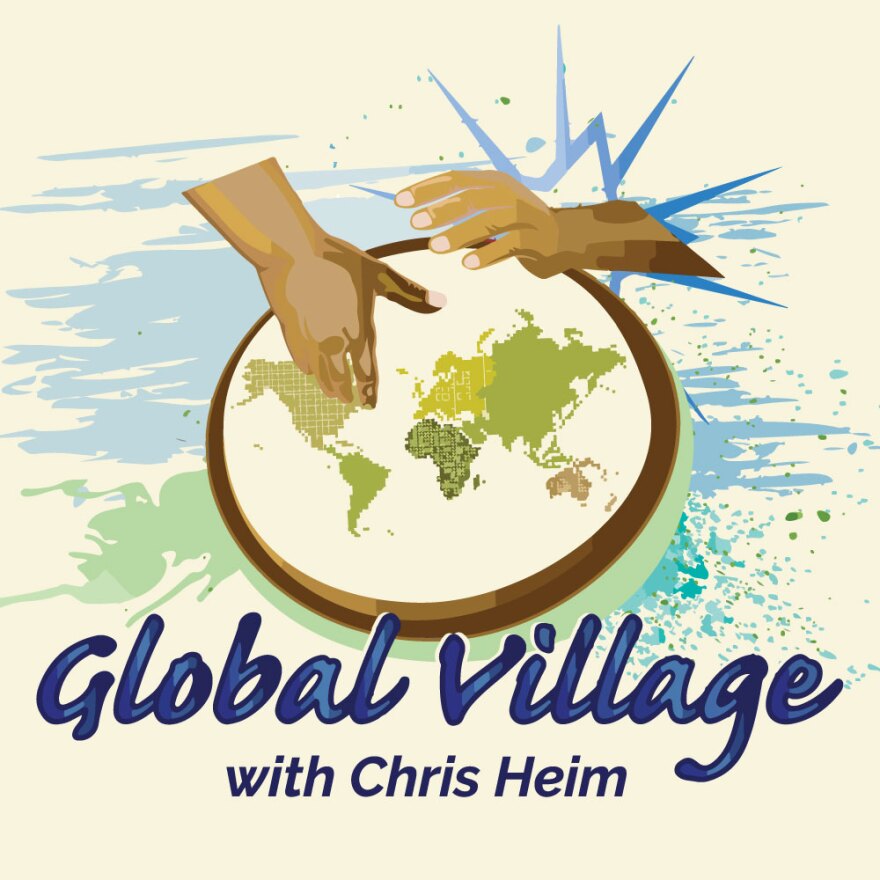 Monday, March 6
In this special episode of Global Village, we mark Ghanaian Independence Day with the entire show devoted to Ghanaian highlife and afrobeat. We'll hear such acclaimed artists as E.T. Mensah ("The King of Highlife"), Ebo Taylor, K. Frimpong, and Pat Thomas, and groundbreaking compilations like Afrobeat Airways and Ghana Special that introduced music of that country to a wider international audience.
Tuesday, March 7
Global Village features music from Nigeria, including Tony Allen with Fela's Africa 70 band, the ashiko sound of King Sunny Ade and I. K. Dairo, pioneering percussionist Olatunji, African reggae star Majek Fashek, and highlife and funk performers Victor Olaiya and Tunji Oyelana.
Wednesday, March 8
It's International Women's Day and Global Village celebrates with women singers, songwriters and instrumentalists from around the globe. We'll hear music from the African all-star lineup of Les Amazones d'Afrique, Mexican-American singer Lila Downs, 'tropical pop' star Hollie Cook, Syrian musician and composer Maya Youssef, Chinese pipa player Wu Man, Paraguayan classical guitarist Berta Rojas, Mongolian singer Urna, Finnish folk group Enkel, and more.
Thursday, March 9
Global Village marks the birthday of acclaimed Indian tabla player, composer, and educator Zakir Hussain. We'll hear the NEA Heritage Fellow in a number of cross-cultural projects – with jazz artists John McLaughlin and Charles Lloyd and with Grateful Dead drummer Mickey Hart (including on the release that won the first Grammy for Best World Music Album). Also, with contemporary classical ensemble, Kronos Quartet, Bollywood singer Asha Bhosle, and Chinese pipa player Wu Man. As part of a trio with Béla Fleck and Edgar Meyer. And finally, with his father, Alla Rahka, another legendary table player known for his work with Ravi Shankar.
Friday, March 10
Global Village celebrates International Bagpipe Day with a wide array of different bagpipe sounds from Scotland, Spain, Portugal, Finland and more. We'll hear Galician pipers Cristina Pato and Carlos Núñez Muñoz, Portuguese pipes from Gaiteiros de Lisboa and Seiva, Scottish groups The Tannahill Weavers, Wolfstone and Breabach, Finland's Päre, and (of course) jazz bagpiper Rufus Harley.