Best of 2022, Indian Ocean sounds, Vietnam, Afrobeat & Clinton Fearon/2022 Reggae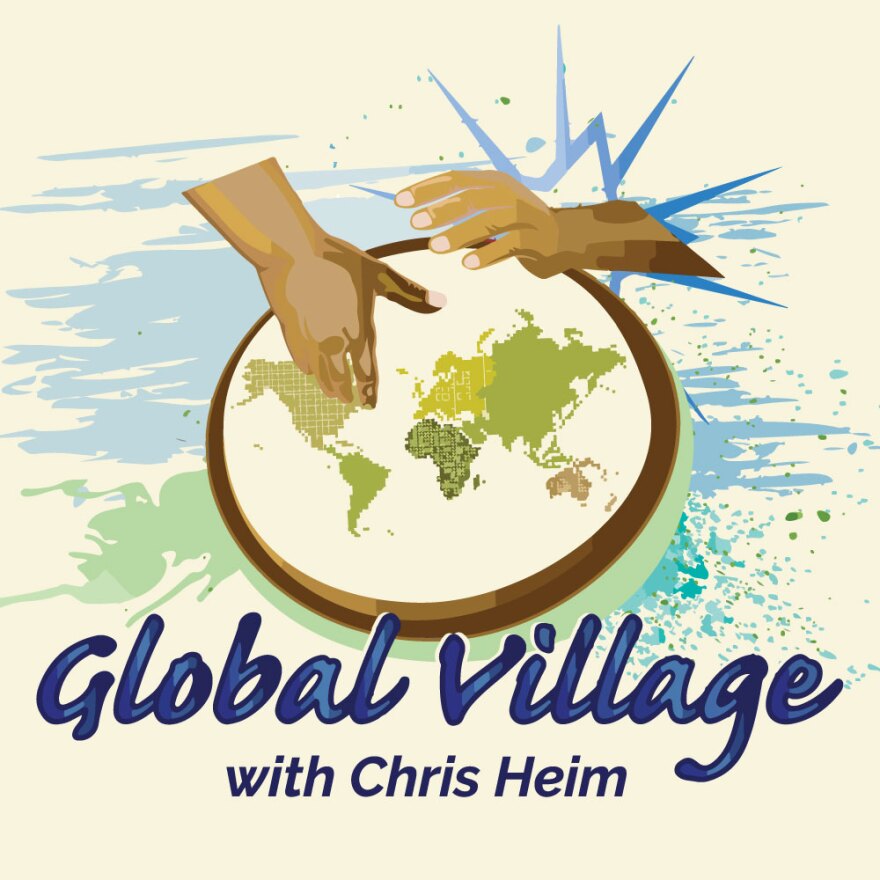 Monday, January 9
Global Village travels to the southwestern Indian Ocean for music from islands off the coast of Africa, including Madagascar, Zanzibar, Reunion, the Seychelles, Rodrigues, and Mauritius. Among the artists featured are Tarika, Taj Mahal with the Culture Musical Club of Zanzibar, the Malagasy Guitar Masters, Sakili from Rodrigues, and Volume 10 in the Zanzibara series showcasing the emergence of modern taarab music in Zanzibar.
Tuesday, January 10
In conjunction with the January feature, looking back at the past year in world music, Global Village remembers some of the world music artists who passed away in 2022. We'll pay tribute to Congolese singer Tshala Muana, two innovative musicians from Cuba – César "Pupy" Pedroso and Pablo Milanés, Latin jazz saxophonist Ronnie Cuber, tabla player Badal Roy, Indian playback singer Lata Mangeshkar, Brazilian guitarist Carlos Barbosa-Lima, and reggae artists Drummie Zeb of Aswad and two members of the Mighty Diamonds, Donald "Tabby" Shaw and Fitzroy "Bunny" Simpson.
Wednesday, January 11
This time in the Global Village we highlight music from Vietnam, from traditional to contemporary, and in a variety of cross-cultural musical explorations. We'll hear music from Saigon Soul Revival inspired by '60s Vietnamese rock and soul, Paris-based guitarist Nguyên Lê whose music brings together Vietnamese, jazz and rock, Tri Nguyen's traditional Vietnamese zither combined with Western string quartet, Arabic oud and percussion, the groundbreaking Saigon Supersound compilations collecting rare rock and soul influenced sounds from mid-'60s to mid-'70s Vietnam, and selections from Mai Le Huyen, who was popular in '60s Vietnam and continued her career in the US.
Thursday, January 12
Global Village highlights Afrobeat from several different corners of the world this time. We'll hear Tony Allen with Fela, as a leader, and as a guest with Chicago Afrobeat Project and Sia Tolno. There's also Afrobeat-inspired music from the Paris-based Balaphonics, Canada's The Souljazz Orchestra and Asiko Afrobeat Ensemble, and, from Barcelona, the Alma Afrobeat Ensemble.
Friday, January 13
It's reggae time in the Global Village! We'll mark the birthday of Clinton Fearon, with music from his early days as a member of the acclaimed roots reggae group, the Gladiators, along with later music he did under his own name, including his 2022 release that was one of our favorites of the year. As part of our Best of the Year feature, we'll also highlight other 2022 reggae releases, including selections from Kubix, Hollie Cook, Dubmatix with Future Dub Orchestra, Groundation, Jahzz, Ras Kalif, and the Playing for Change Band.