Best of 2022, Science Fiction Day, National Bird Day, Não-Fado and New Releases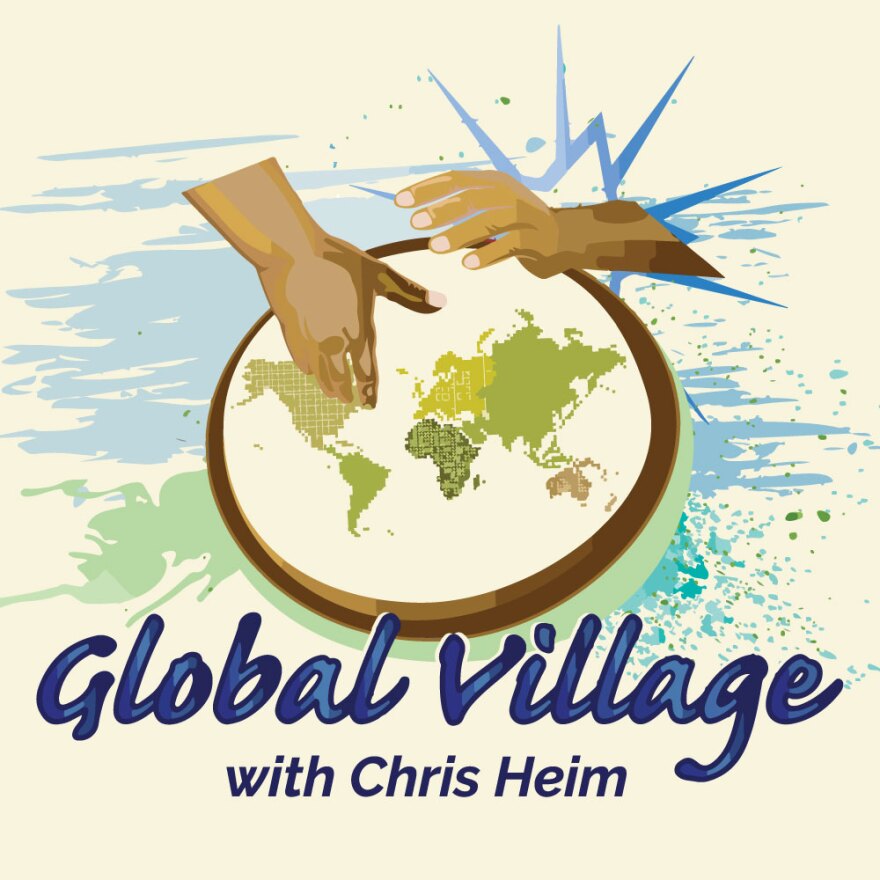 Monday, January 2
It's National Science Fiction Day (in honor of the birthday of the prolific science and science fiction writer Isaac Asimov), and Global Village calls on some global artists for some out-of-this-world music for the occasion. We'll hear Foundation (in honor of one of Asimov's most famous scifi series), The Imagined Village, Sheb Wooley, The Planet Smashers, Sonido Gallo Negro (a past Best of Year pick, as we feature the Best of 2022 throughout January on the show), the Easy Star All-Stars, and (of course) Sun Ra and His Myth Science Arkestra, among others.
Tuesday, January 3
Global Village kicks off the January feature by looking back at the past year in world music with an annual tradition - a countdown of our top 10 international favorites from 2022. We'll hear music from the Canary Islands, Wales, Spain, Mali, Colombia, Sao Tome & Principe, and more from an impressive array of musicians who helped make global music so magical this past year.
Wednesday, January 4
Global Village features Portugal Não-Fado (non-fado), the rich array of Portuguese styles and artists who draw on traditional and other influences instead of fado. We'll hear the delicate exploratory music of the accordion group Danças Ocultas, the innovative bagpipe and vocal group Gaiteiros de Lisboa, Portuguese Guitar traditional and early music master Pedro Caldeira Cabral, guitar master Julio Pereira, the Afro-Portuguese stylings of Catarina dos Santos, and more.
Thursday, January 5
Global Village celebrates National Bird Day with a show devoted to 'bird songs' – in this case songs about or inspired by our feathered friends from Sandy Denny, Stevie Wonder, Karine Polwart, Bob Marley, Leonard Cohen, Youssou N'Dour, Martin Denny, and more.
Friday, January 6
It's New Month/New Music time in the Global Village. Each month, Global Village devotes an entire show to the best of recently released and forthcoming world music albums. Among the highlights this time:
New music from Spain, including Flowk (Spanish folk mixed with other traditional sounds), Tradifusio (fusing traditional music with flamenco), and guitarist Niño Josele (bringing together the worlds of flamenco and jazz – with special guest Jorge Pardo, featured on this month's Global Village at the Ground Up Music Festival)
Syrian, Balkan and North African influences brought together by the Canadian group Taraf Syriana
Turkey meets India in Baul Meets Saz
Neo-Turkish psychedelia from Gaye Su Akyol
Vibrant contemporary Kurdish music from the Meral Polat Trio