Richard Crowson: What Matters In Life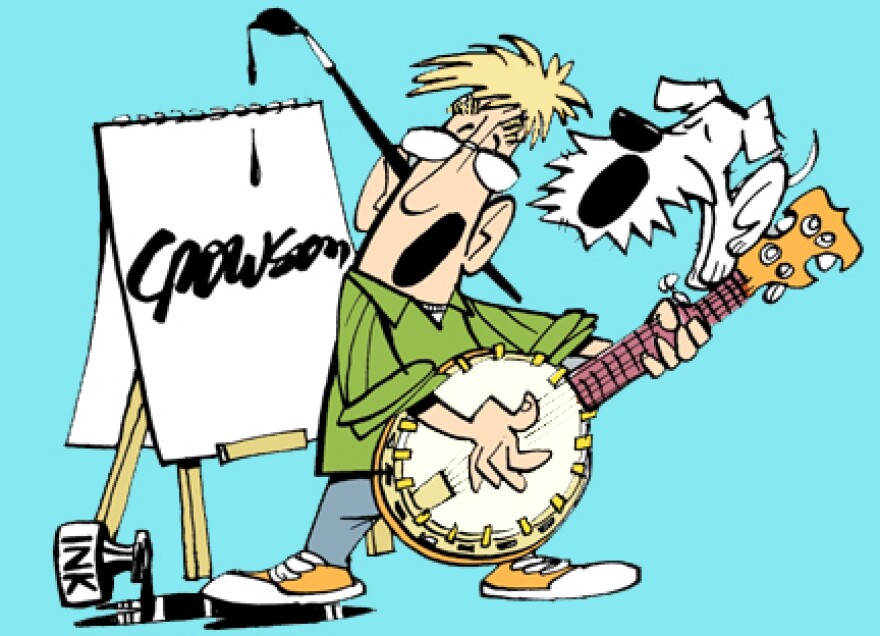 My friend Dusty Rhodes knew what was important in life.
I guess you don't spend days clinging to a flotation net in 4,000 fathoms of shark infested waters, watching your friends slowly lose their minds, without gaining some degree of insight into what matters and what doesn't.
On October 25, 1944, Dusty was one of 327 men aboard the USS Johnston, a small destroyer of a class of warships known as "tincans." Against overwhelming odds, the tincan sailors engaged and turned back the Japanese Navy at Leyte Gulf in the Philippines. It was a turning point of the Pacific war and one of the greatest battles in naval history.
Right smack dab in the middle of it was 21-year-old Dusty Rhodes. The Johnston fired on and sank a Japanese heavy cruiser. Badly damaged, the Johnston then fired on and helped disable a huge battleship. Then she took hits from several enemy ships and began to sink. Dusty and another sailor, Warren Williams, threw a nylon mesh floater net into the water and the Johnston's crew dived onto it.
Between the sharks, the men's battle wounds and other horrors dealt by the elements, 186 men were lost and 141 were fished out of the Philippine Sea. But the part of the story that Dusty Rhodes always made sure he told was the salute they received from the lined-up crew and officers of a Japanese destroyer that slowed to pay tribute to them as they clung to the floater net.
Dusty was a man who valued the positive in life. He looked you full in the face when he talked to you. He took the time to tell you that he loved you. He gave you a bear hug when he parted.
He died one week ago at age 89. Dusty Rhodes knew what mattered in life.