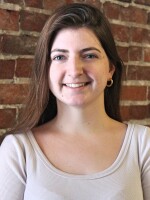 Celia Hack is a general assignment reporter for KMUW. Before KMUW, she worked at The Wichita Beacon covering local government and as a freelancer for The Shawnee Mission Post and the Kansas Leadership Center's The Journal. She is originally from Westwood, Kansas, but Wichita is her home now.
Celia can be reached by email at celiahack@kmuw.org.
Sedgwick County is waiting to hear how the state will spend its COVID recovery dollars before it expands the center.

The action was taken over the officers' involvement in racist and violent text messages.

Sedgwick County has a third of all eviction cases in Kansas, the most of any county in the state.

The move comes as rents increase in Wichita and nationwide.